Malaysian customer came to DOING to test cassava peeling machine
A customer from Malaysia visited to Doing Machinery in December 2019, the purpose of his visit is to test our cassava peeling machine.
Read also: What's the cost of cassava peeling machine in Nigeria?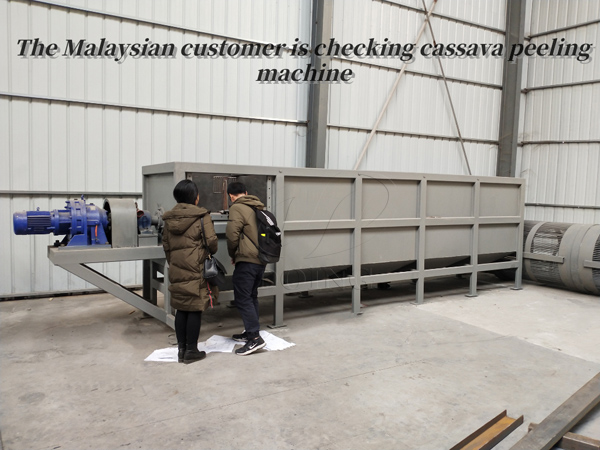 Malaysian customer is checking cassava machine
He runs a fried cassava chips factory (a kind of Malaysian snack by peeling and slicing cassava into chips and frying them). The final fried cassava chips will sell to local supermarket. Now cassava is peeled by hand. To expand business and get more profit, he want to buy cassava peeling machine instead of manual labor.
The customer has visited many cassava peeling machines suppliers and manufacturers for many years, but he never found the right one. Earlier he browsed DOING web site by accident and contacted us. Our sales manager sent some photos and videos to him. After he watched this, he thought it worked well. So he decided to go to DOING company to test the actual effect of cassava peeling machine.
In order to verify the actual peeling effect, he himself brought 20 kg of cassava to our factory for testing. The final results did not disappoint him. The cassava peels ware basically removed. The Malaysian customer said the effect of our cassava peeling machine is better than other equipment manufacturers. He was very satisfied with our cassava peeling machine. The cassava peeling machine in DOING company adopts special design and it can remove the two layers of cassava peels in a whole pieces, without causing waste. Besides, DOING cassava peeling machine can process 1-5 tons of cassava/h. Compared to manual labor in customer's factory, it can greatly improve the efficiency and bring more profit for him.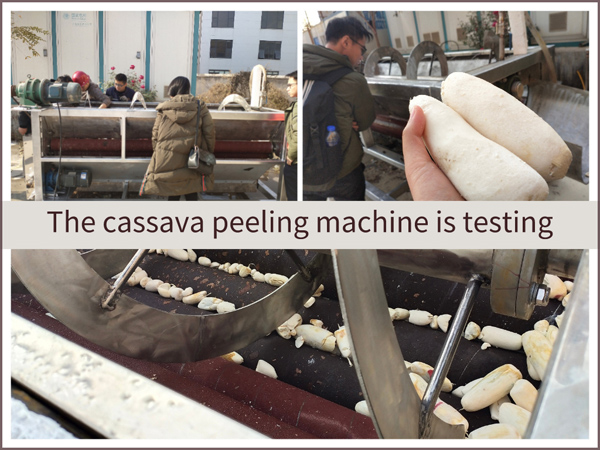 The cassava peeling machine is testing
Now this customer has returned to Malaysia, he told us that he would came to China soon and that time he would cooperate with us. Welcome to contact us and get more information about cassava peeling machine.

Chat Online

Tel/WhatsApp
0086 135 2661 5783

Leave Message