Starch release and seperation from potatoes
From a physical point of view, starch production is release the starch from varities of raw materials like potato,sweet potato,cassava, then processed by dirt remove process to get the requests starch, its a seperation technology. Among the potato starch production, release and seperation is the most important two parts.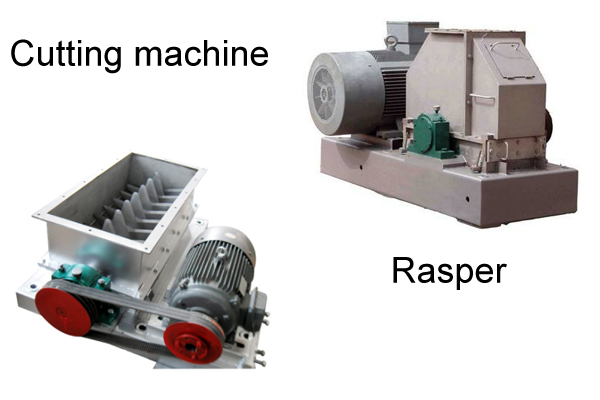 Cassava starch processing machine
Starch release is processed by an equipment named rasper. It adopt high rotary speed sawtooth blade to crush raw material, fully destroy potato cell, during this process, there are lots of crushed potato pieces, at the same time, the starch which is storage in cells will realeased and get into the potato liquid. This time the liquid main content isstarch, fibre, protein, cell sap and others. We can say the rasper crushing performance decided the final starch capacity and the utilization rate of raw materials.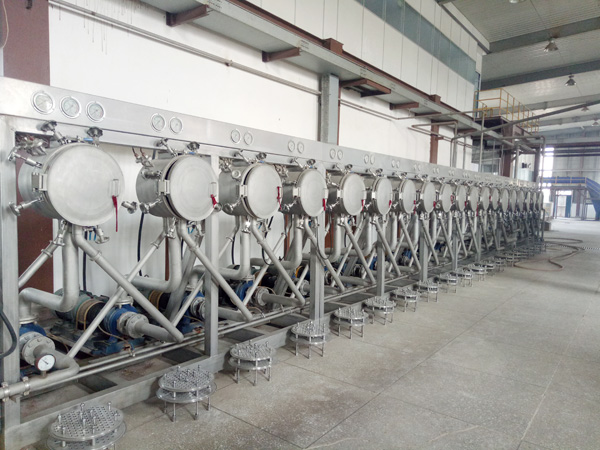 Starch refining hydrocyclone
Now, in the liquid, except starch, others are needed, so following process of starch production is to remove these impurities or say it is the seperation process to seperate starch from liquid. The first step equipment requests is centrifugal sieve, its main function is remove larger particles and fibre, add water at the same time, then washing the raw liquid to get preliminary starch liquid. Then the preliminary starch liquid into second seperation process, this process equipment is fine fiber sieve, can further remove the little impurities and fiber to get suitable starch content liquid. Final step is the full cyclone process, according to hydrocyclone to remove the protein, cell wall, and fine fiber in the liquid to get refined starch slurry. Then after one time desanding process, we will complete the total seperation process.

Chat Online

Tel/WhatsApp
0086 135 2661 5783

Leave Message