Vibration sieve for cassava flour production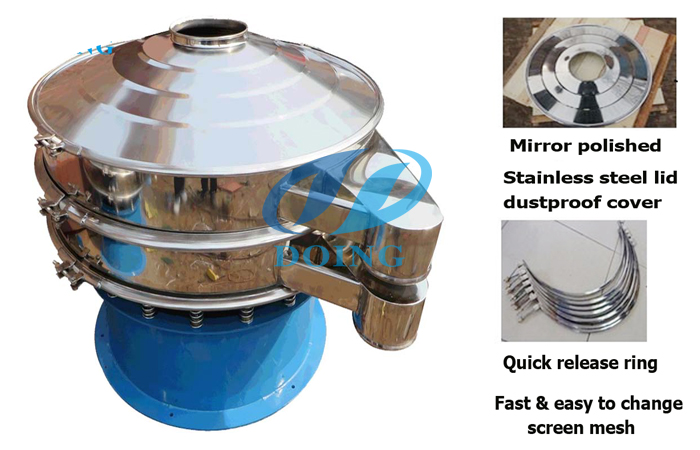 Factory direct sale contact number
Vibration sieve applications:
Vibration sieve is suitable for all kinds of powders , particles and liquids. Widely used in fertilizer, medicine and powder coatings, starch, wheat flour, rice flour, and other processing industries. Doing factory vibration sieve is a professional sieve machine for flour and starch sieving and production, meet your requests of flour and starch production requests.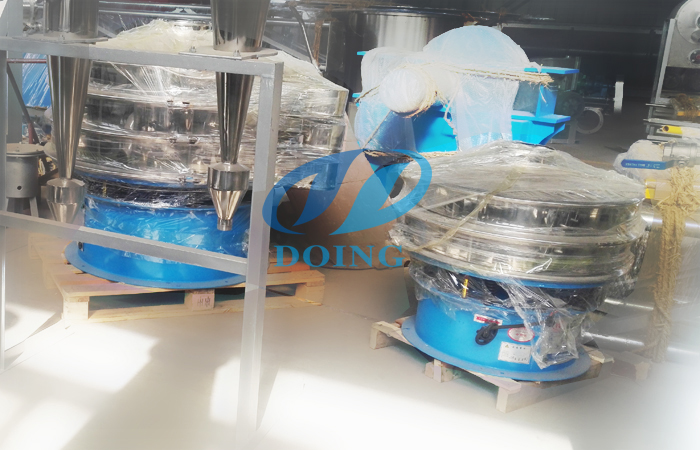 Doing factory vibration sieve
Vibration sieve main features:
1. High efficiency in sieve separation and filtering precision, suitable for all kinds of powders, particles and liquids.
2. With bounce ball, no block of sieve nets , the finest sieving degree is 400mesh per inch
3. Quickly to release the ring in vibration sieve, the net change is fast and flexible.
4. Mirror polished dust proof lid, free from powder pollution and liquid overflowing, low noise during the production process.
5. The feeding-out direction can be selected freely.
6. Top quality vibration motor, APO protected, prevent motor damaged from short circuit, unstable voltage or default phases.
Vibration sieve structures:
The vibration sieve is composed of dustproof cover, sieve frame, sieve cloth, clamp, silicon sealing strip, damping spring, vibration motor and basement.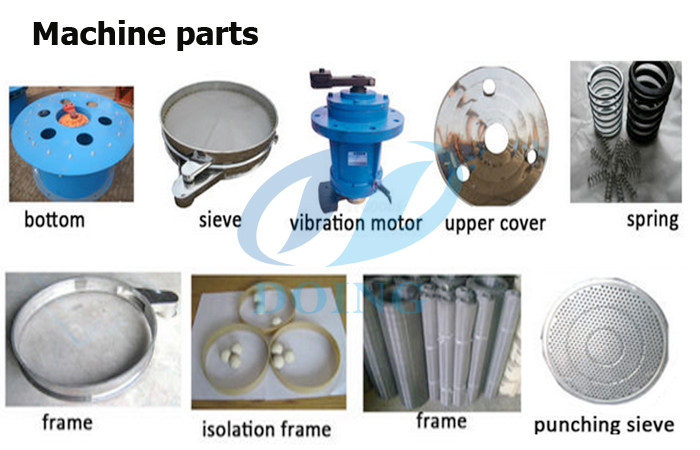 Vibration sieve structures
Vibration sieve working principles:
Vibration sieve used vertical vibration motor as vibration source, there are two accentric blocks fixed on the motor shaft, can produce horizontal, vertical, inclined three dimensional motion by adjusting the phase angle between the two eccentric blocks, effected different centrifugal force, then material's moving trails changed, achieve sieveing purpose.
Accept customized of this vibration sieve:
Voltage: 110V-550V, single phase/three phase, 50HZ/60HZ
Material: Full stainless steel, or carbon steel with contact part stainless steel
Sieve layers quantity: 1-5 layers
Sieve diameter size: 450mm--2000mm
Sieve mesh: 2-500 mesh/inch
Leave a Message About Vibration sieve for cassava flour production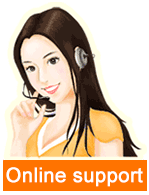 Leave a message

Tel/Whatsapp:+86 135 2661 5783