The 2tph potato starch processing plant project was installed and operated in Heilongjiang!
In September 2022, a complete set of 2tph potato starch processing plant project was successfully installed in Heilongjiang. This machine can make fresh potatoes into high quality food grade potato starch, with the features of high starch extraction rate and full automation.
In March 2022, the Heilongjiang customer contacted Henan Jinrui Company to express his desire to invest in the potato starch processing business. Heilongjiang is a major producer of potatoes in China, and it is a good choice to invest in potato starch processing projects locally.
With the communication, the project manager and engineer of Henan Jinrui Company made a preliminary project plan and equipment configuration according to the customer's needs. At the end of June, the customer visited our company and toured the factory. Meantime, after continuous communication and plan adjustment, Henan Jinrui provides a satisfactory business plan and machine program for our customers.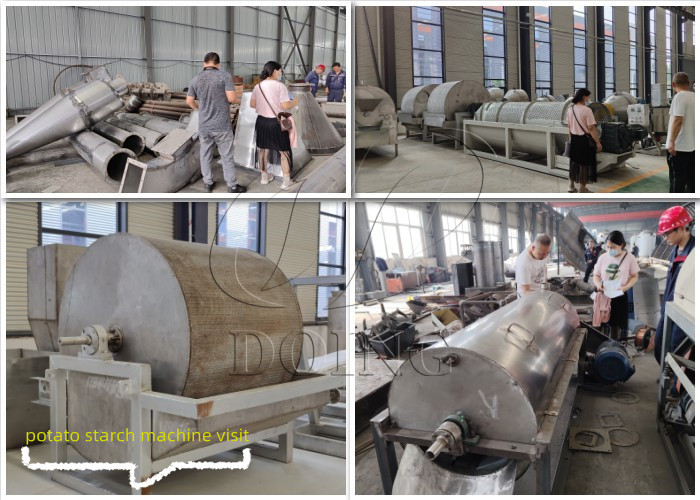 Visit and check potato starch processing machine to Doing factory
Henan Jinrui's strong manufacturing strength and complete equipment manufacturing machinery make this customer feel that Henan Jinrui company's strict control of equipment quality. Therefore, the Heilongjiang customer placed the order contentedly.
After receiving the order, all departments of Henan Jinrui company attached great importance to it, and the business department issued a production notice to the factory. It took about two months to complete the production tasks of a 2tph potato starch processing machine with quality and quantity.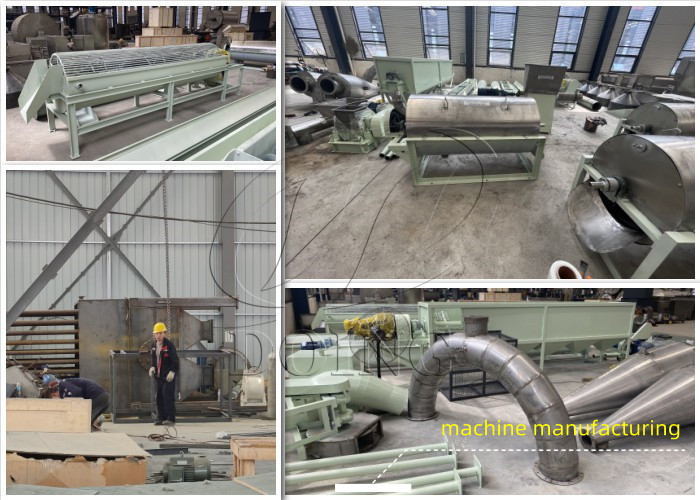 In the process of potato starch machine manufacturing
Before delivery, the equipment quality inspectors of Henan Jinrui Company carefully checked all machines meticulously and packaged all the equipment parts into containers in different categories. On 24th August, 2022, all these machines were loaded and delivered to the designated location.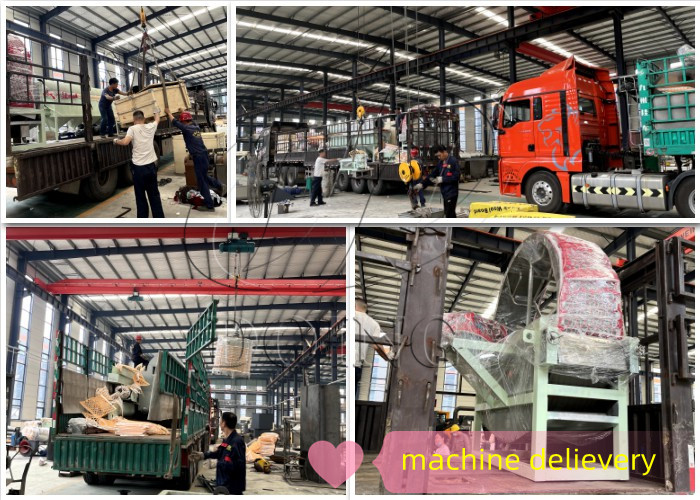 2tph potato starch processing machine send from Doing factory
In September, 2022, under the guidance of the Henan Jinrui engineer, the Heilongjiang customer's engineer team completed the installation and commissioning of a 2tph potato starch processing machine. And all the machines were successfully put into operation.
HENAN JINRUI can provide a complete set of potato starch making machine, we can help you to design your plant depending on your requests and your cost. We believe that this kind of investment project should be a good choice for start-up business. Welcome to contact us to get suitable for your quotation.
CONTACT US
DOING company offers cassava processing machine from single machine to the complete production line. If you want to get more details about cassava processing machine, please contact us:
Do you want to buy machine?
Yes, I want to buy machine
No, I Just learning
What is your raw material?
Cassava
Potato
Sweet potato
Others
2. What is the final product you want to produce?
Garri
Cassava flour
Cassava starch
Cassava chips
Attiekie
Bammy
Others
3.What is your capacity plan?
Small scale garri machine
1ton per day
2tons per day
3tons per day
10tons per day
20tons per day
Others
3.What is your capacity plan?
Small scale
5tons per day
10tons per day
20tons per day
50tons per day
100tons per day
Others
3.What is your capacity plan?
Small scale
5tons per day
10tons per day
20tons per day
50tons per day
100tons per day
200tons per day
300tons per day
Others
3.What is your capacity plan?
Small scale
Middle type
Large scale
What is your capacity plan?
Small scale
5tons per day
10tons per day
20tons per day
50tons per day
100tons per day
200tons per day
300tons per day
Others

Chat Online

Tel/WhatsApp
0086 135 2661 5783

Leave Message