20TPH tapioca starch processing plant installed in Indonesia
In March 2018, Henan Doing Company's tapioca starch processing plant project in Indonesia was successfully completed. The project started in 2017 and lasted for almost one year. Now the tapioca starch processing plant has been successfully put into operation, bringing a lot of economic benefits to customer.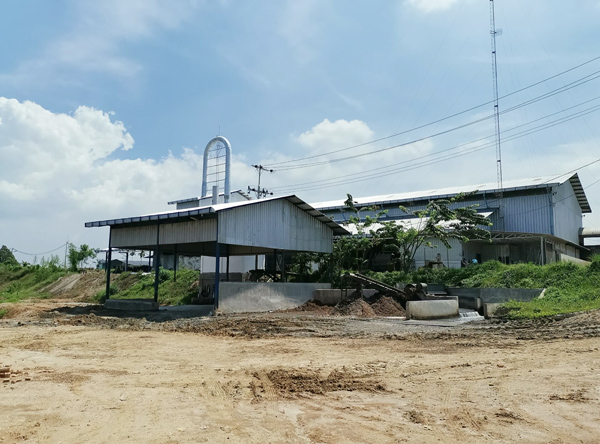 Tapioca starch processing plant in Indonesia
Project Background: Indonesia is the fourth largest cassava growing country in the world. Most cassava tubers are mainly used in the food and tapioca starch industry. As an important agricultural product in Indonesia, the cassava is increasingly supporting the cassava industry. Due to the increase in local and international demand, tapioca starch has strong growth potential. In the context of market demand and government support, the Indonesian customer have chosen the tapioca starch processing plant as his business. However, Indonesia's equipment processing industry is not developed, so the customer chose to purchase tapioca starch processing equipment and manufacturers capable of hosting the tapioca starch processing plant project abroad.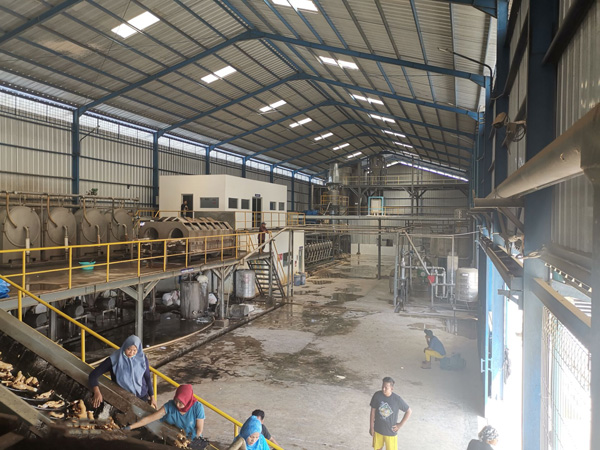 Tapioca starch equipment
The customer contacted us through our website around April, in 2017. He valued a lot about a company's processing strength and project installation experience, as well as equipment prices and other factors. After learning that our company has projects in Tanzania, Nigeria, and we have our own equipment processing plant and tapioca starch engineer, the customer decided to visit our company.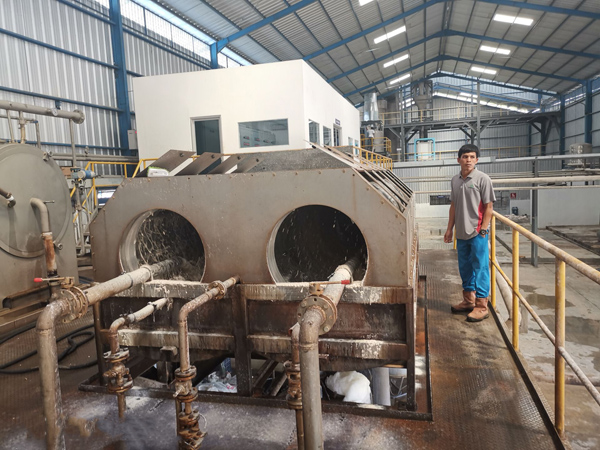 Starch separation machine
After coming to the company, our engineers and sales manager first introduced them to our complete sets of tapioca starch processing equipment, equipment pictures, factory pictures, project pictures, equipment running videos and so on. The customer also had a certain understanding of the starch process before deciding to set up a tapioca starch processing plant. Our engineers introduced him to our cassava starch processing technology in detail, and compare our technology with advanced technology of Europe. Our starch process does not lose European technology, and the equipment is a combination of absorbing international advanced technology and DOING engineer's decades years of experience. The customer is very satisfied with our craftsmanship and the professionalism of our engineer. They not only went to our factory to see the equipment, but also visited our potato starch factory project in China. After many comparisons, the customer decided to cooperate with us.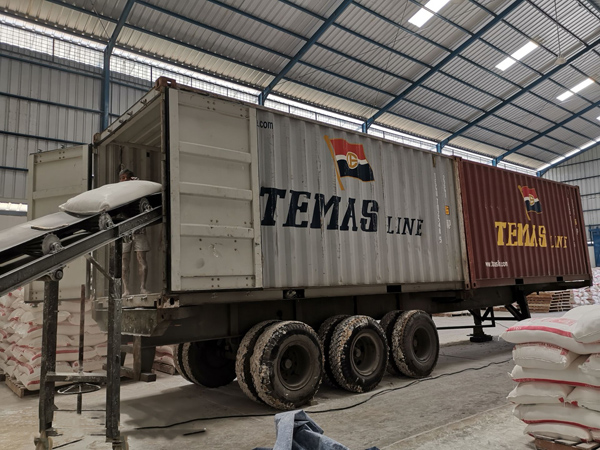 Final products for sale
The tapioca starch processing equipment was completed in October 2017 according to customer requirements. All equipment was packed according to the contract list, shipped and boarded, and sent to Indonesia at the end of December.
In January, we sent engineers to Indonesia to install and commission equipment.
In February, the engineer went to the Indonesian tapioca starch processing plant again to confirm the details of the equipment and test the machine to ensure the safe and reliable operation of the equipment and to guide the operation skills of the factory operators. By March, the tapioca starch production line was successfully put into operation.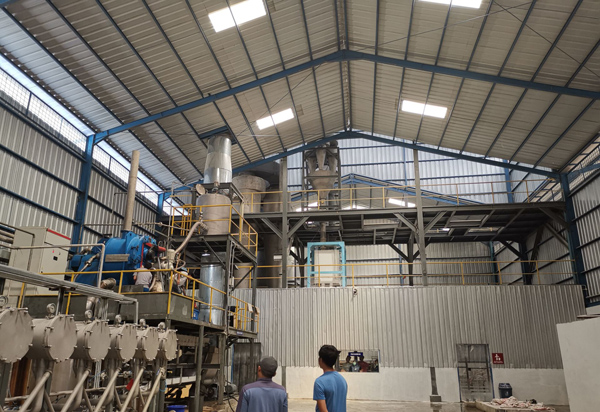 Tapioca starch processing plant
Doing Company is a manufacturer of tapioca starch processing equipment. With regard to equipment, we can select wear-resistant and durable materials to produce equipment that meets customer requirements according to customers' budget and actual production requirements. In addition, we can provide customers with large, medium and small scale tapioca starch processing plant projects, we will fully consider the equipment operating costs, processing technology, energy consumption, water consumption and other details, tailor-made tapioca starch processing plant project with excellent configuration, high production efficiency and good finished product quality. If you want to work on the tapioca starch processing plant project, please contact us.
CONTACT US
DOING company offers cassava processing machine from single machine to the complete production line. If you want to get more details about cassava processing machine, please contact us:
Do you want to buy machine?
Yes, I want to buy machine
No, I Just learning
What is your raw material?
Cassava
Potato
Sweet potato
Others
2. What is the final product you want to produce?
Garri
Cassava flour
Cassava starch
Cassava chips
Attiekie
Bammy
Others
3.What is your capacity plan?
Small scale garri machine
1ton per day
2tons per day
3tons per day
10tons per day
20tons per day
Others
3.What is your capacity plan?
Small scale
5tons per day
10tons per day
20tons per day
50tons per day
100tons per day
Others
3.What is your capacity plan?
Small scale
5tons per day
10tons per day
20tons per day
50tons per day
100tons per day
200tons per day
300tons per day
Others
3.What is your capacity plan?
Small scale
Middle type
Large scale
What is your capacity plan?
Small scale
5tons per day
10tons per day
20tons per day
50tons per day
100tons per day
200tons per day
300tons per day
Others

Chat Online

Tel/WhatsApp
0086 135 2661 5783

Leave Message