DOING second time install cassava processing factory in Nigeria!
In 2019, DOING engineer team fly to Nigeria for the second time for cassava processing factory in Nigeria project. This is our second cassava processing factory project in Nigeria.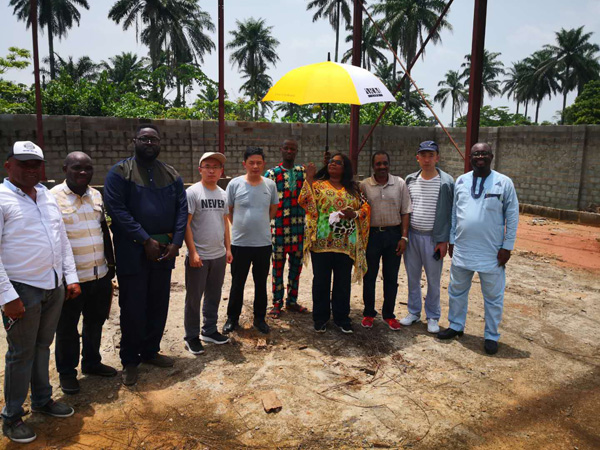 DOING engineer team and customers
This project of cassava processing factory in Nigeria starts from 2016. In the Shanghai Starch Exhibition in June 2016, the first time we meet this Nigerian customer, which left a deep impression on the client and laid a good foundation for future cooperation. After the exhibition, due to geographical and linguistic constraints, we communicated with Nigeria customer through email and telephone as well as WhatsApp software with a professional and responsible attitude.
In the process of communication, the head of Nigerian company said that before identifying the partners, there had been a comparison of several other Chinese equipment suppliers, including many powerful starch production and manufacturing enterprises. After careful consideration, from the advanced equipment, scientific configuration, process rationality, quality and other aspects of comprehensive consideration, he still choose and believe DOING Company!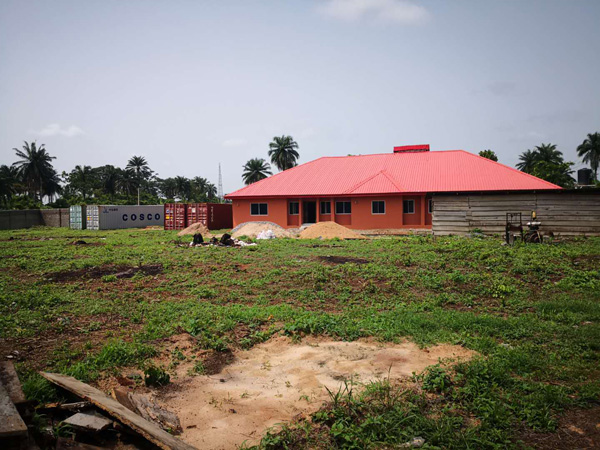 Cassava processing factory installation in Nigeria
In February 2017, the two sides agreed on the details and signed the contract for cassava processing factory in Nigeria! Before paying down the deposit for equipment, Nigeria appointed Chinese partners as domestic representatives to visit our factory, visiting on-the-spot the company's large-scale equipment production and processing workshop, finished equipment workshop, foundry molding workshop and process research laboratory, etc. Finally, we have gained recognition becaused of advanced equipment, mature manufacturing experience and overall strength.
In 2018. because of Nigeria bank loan delaying problem, which lead to the project suspend around one year, and we delivery the whole cassava starch processing line when August 2018.
In March 2019. Doing engineer and translator team fly to Lagos,Nigeria for this new cassava processing factory installation.
Please see more photos in the cassava processing factory in Nigeria installation project site: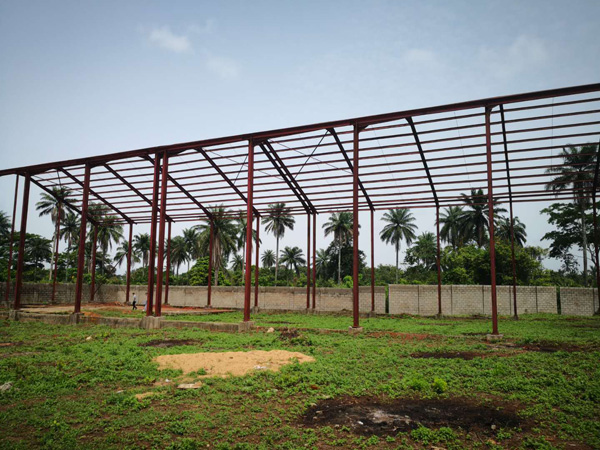 Cassava processing factory construction
In the following 3-4 months,we wil have a rough plan about the project of cassava processing factory in Nigeria:
1. Considering that there is not any foundation work for client project site, we need provide our foundation drawing to client, and supervisor the local workers finsh the foundation work firstly in around one month.
During the this month, our engineer will help the client to check if all sizes of cassava processing factory in Nigeria correct or not and avoid mistake, which will ensure the future work going smoothly.
2. At the same time, collecting all the elements in the 4pcs HQ containters, There are more than 500pcs small or big elements in total,we shall make all of them in right place.
3. Big machine in place for cassava processing factory in Nigeria firstly.
4. Cassava starch dryers assemblying work, to easy to ship, dryers have to assembly in project site, which is also a complex job, may need 1 month
5. Connection work between machines, we need make many non-standard connections between two machines, ensure the well connected when running.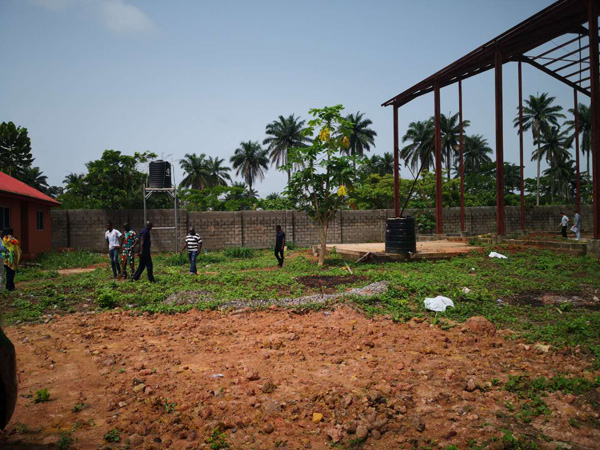 Cassava processing factory construction base
6. Piping work and electricity, that needs around 15days.
7. Testing cassava processing machine one by one, that needs one week,
8. Commissioning the whole cassava processing factory in Nigeria, that needs about half a month
9. Trial running: firslty use water to run, secondly use less material to run, and then use required capacity of cassava to run the whole processing line;. that may also needs one month
10. Whole cassava processing factory in Nigeria runnning
Doing company is professional in starch processing plant project design, installation and debugging, had set up many projects in many different countries,for exmaple, Nigeria, Tanzania, Indenesia, South Africa, Thailand,etc with highly approval from all of clients.
When this cassava processing factory in Nigeria finish installation, we will invite different clients come to visit the factory running. Anything about starch processing project you want to learn, please contact us directly.
CONTACT US
DOING company offers cassava processing machine from single machine to the complete production line. If you want to get more details about cassava processing machine, please contact us:
Do you want to buy machine?
Yes, I want to buy machine
No, I Just learning
What is your raw material?
Cassava
Potato
Sweet potato
Others
2. What is the final product you want to produce?
Garri
Cassava flour
Cassava starch
Cassava chips
Attiekie
Bammy
Others
3.What is your capacity plan?
Small scale garri machine
1ton per day
2tons per day
3tons per day
10tons per day
20tons per day
Others
3.What is your capacity plan?
Small scale
5tons per day
10tons per day
20tons per day
50tons per day
100tons per day
Others
3.What is your capacity plan?
Small scale
5tons per day
10tons per day
20tons per day
50tons per day
100tons per day
200tons per day
300tons per day
Others
3.What is your capacity plan?
Small scale
Middle type
Large scale
What is your capacity plan?
Small scale
5tons per day
10tons per day
20tons per day
50tons per day
100tons per day
200tons per day
300tons per day
Others

Chat Online

Tel/WhatsApp
0086 135 2661 5783

Leave Message