Potato starch manufacturing equipment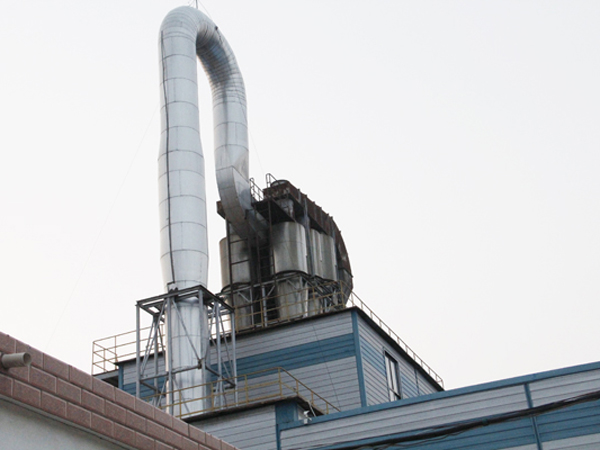 Factory direct sale contact number
The whole potato starch manufacturing process can be divided into the following part:
Potato cleaning, washing, crushing, starch screening, desanding, concentration and refining, dewatering, drying and packing.
The accordingly potato starch manufacturing equipment includes the following:
Dry sieve, rotary washing machine, rasper, centrifuge sieve, desander, hydrocyclone station, vacuum filter, flash dryer and automatic control system.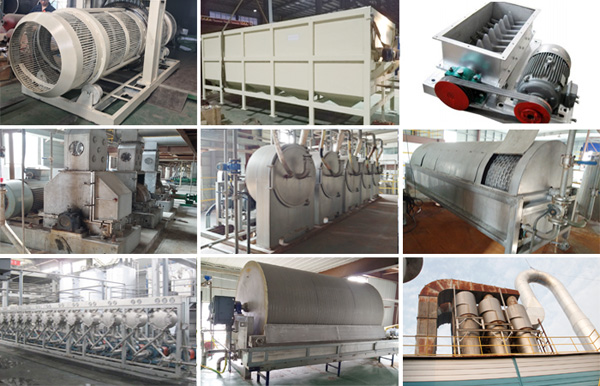 Potato starch manufacturing equipment
1. Dry sieve for potato cleaning process
Dry sieve is the first used potato starch manufacturing equipment which is mainly used to remove cassava peel, soil, sand and other debris. This equipment adopts multiple inner spirals design so that it can effectively push potato forward in the cleaning process. It features with simple structure and low power consumption.
2. Rotary washing machine for washing process
Rotary washing machine is a high efficient potato starch manufacturing equipment widely used in washing process of potato material, especially in the full set production of potato or sweet potato washing. By adopting the countercurrent washing method, this equipment can effectively wash away the soil, dirt and other impurities attached to potato. It features with reasonable feeding and little damage of raw material(less than 1%).
3. Rasper for potato crushing process
Rasper is the key potato starch manufacturing equipment in potato starch production line, for it determines the starch yield. This equipment takes use of the impact force produced by high speed rotating to crush potato, so that the starch particles in the cell wall of potato can be freed, thus to achieve the extraction starch from potato. This machine introduced advanced Sweden SKF bearing and Germany Optibelt, and the crushing rate can reach up to 95%.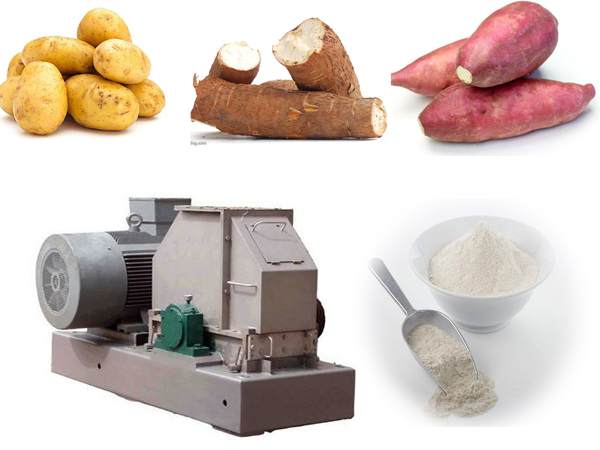 Potato crushing equipment
4. Centrifuge sieve for potato starch screening process
Centrifuge sieve is also an important potato starch manufacturing equipment which is used for separating fibers out of starch slurry. The quality of the screening machine directly affects the recovery rate and quality of the starch. It has the features of compact structure, reliable performance, good screening effect and long service life.
5. Desander for potato starch desanding process
Desander is a potato starch manufacturing equipment used for remove sand out of starch slurry so as to improve the taste and quality of potato. It works according to the principle of gravity separation. The equipment is easy to use, which can reduce the sand content of starch to below 0.3%.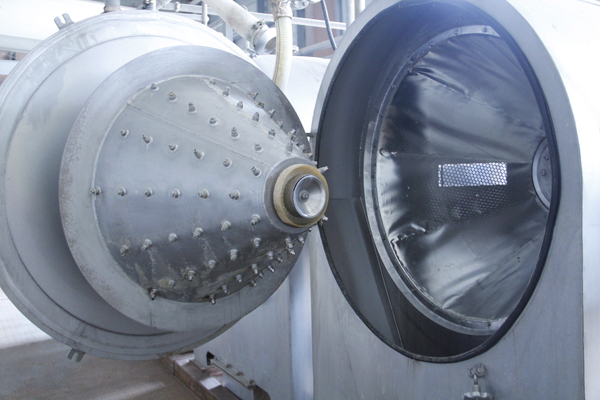 Cassava starch screening equipment
6. Hydrocyclone station for potato starch concentration and refining process
Hydrocyclone station is the potato starch manufacturing equipment used for separate insoluble protein and residual soluble protein and other impurities from starch. Potato starch processing line normally adopts 14 stage(can be customized according to demand) hydrocyclone separator. The primary purpose of the first two stage is to concentrate starch. The primary purpose of the next 12 stages is to refining the starch for subsequent use. The hydrocyclone pipe is made of strengthened nylon. It features with computer designed internal structure, elegant and compact.
7. Vacuum filter for potato starch dewatering process
Vacuum filter is widely used for starch dewatering in medicine, food, chemical engineering and other industries. In potato starch production line, its main function is to reduce water content of potato. The vacuum filter utilizes negative pressure to achieve the purpose of dewatering. This potato starch manufacturing equipment has the features of great dewatering effect, stable water content of wet starch and easy operation.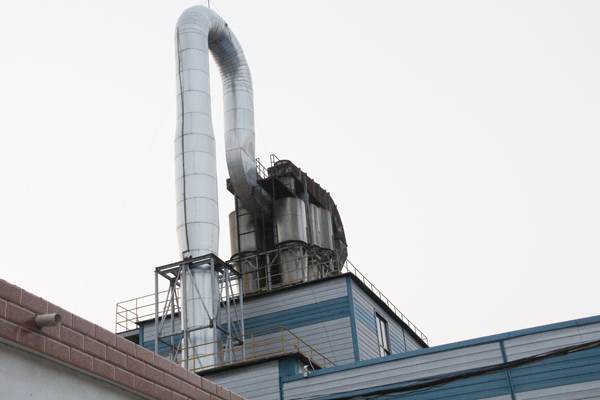 Cassava starch drying equipment
8. Flash dryer for potato starch drying process
The flash dryer is an starch drying machine used in potato starch production line which mainly dry the starch to the meet the market standard. It mainly takes use of high speed hot air to dry starch. This potato starch manufacturing equipment can operate continuously which has the features of high degree of automation, short drying time, high efficiency and good quality starch products.
9. Automatic control equipment for potato starch processing
The automatic control system includes MCC operation cabinet, OCC control cabinet, LCB cabinet and matched CCTV monitoring system. These potato starch manufacturing equipments are mainly used for control and monitor the whole potato starch production line.
This above is the entire introduction of potato starch manufacturing equipment. Doing Company can design and manufacture potato starch manufacturing equipment according to requirement and budgets.
CONTACT US
DOING company offers cassava processing machine from single machine to the complete production line. If you want to get more details about cassava processing machine, please contact us:
Do you want to buy machine?
Yes, I want to buy machine
No, I Just learning
What is your raw material?
Cassava
Potato
Sweet potato
Others
2. What is the final product you want to produce?
Garri
Cassava flour
Cassava starch
Cassava chips
Attiekie
Bammy
Others
3.What is your capacity plan?
Small scale garri machine
1ton per day
2tons per day
3tons per day
10tons per day
20tons per day
Others
3.What is your capacity plan?
Small scale
5tons per day
10tons per day
20tons per day
50tons per day
100tons per day
Others
3.What is your capacity plan?
Small scale
5tons per day
10tons per day
20tons per day
50tons per day
100tons per day
200tons per day
300tons per day
Others
3.What is your capacity plan?
Small scale
Middle type
Large scale
What is your capacity plan?
Small scale
5tons per day
10tons per day
20tons per day
50tons per day
100tons per day
200tons per day
300tons per day
Others

Chat Online

Tel/WhatsApp
0086 135 2661 5783

Leave Message