Potato starch drying machine delivery to Ukraine client
Doing Company dedicated in design and manufacturer the potato starch production line, as the last step for potato starch production, potato starch drying machine is very important, in the beginning in 2018, Ukraine client visit our company for our potato starch drying machine, ant in the end of March, we delivery this potato starch drying machine to our clinet, on the following is the client visiting and machine packing and delivery.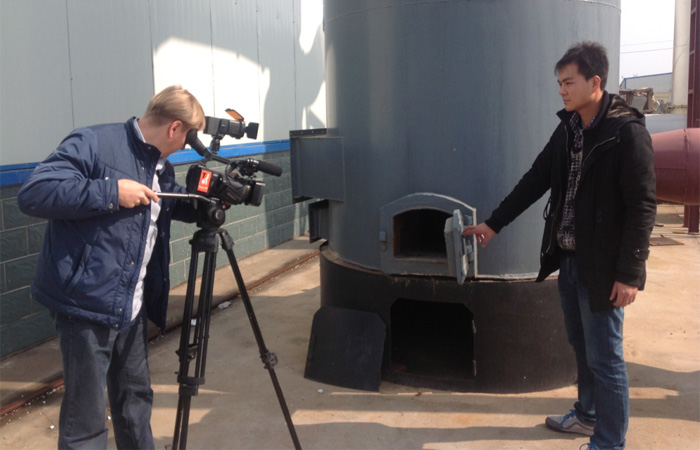 Ukraine client visiting for our potato starch drying machine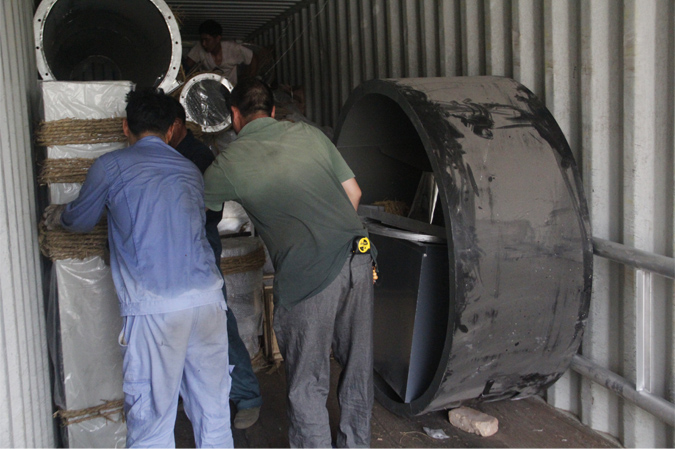 Potato starch drying machine under packing
The potato starch drying machine working principle drying theories:
(1) Material is delivered from air blower to vortex room. After fineness, the heavy material containing more moisture revolves along the outer wall at high speed, in order to increase the relative velocity, strengthen the effect of heat transfer, and improve the heat transfer confident of the volume. The material containing regular moisture discharges from the center to the top. The feature of this plant is good quantity of drying, high effect of heat transfer, and low energy source consumption. The height of this plant is lower 50% than tower type starch dryer.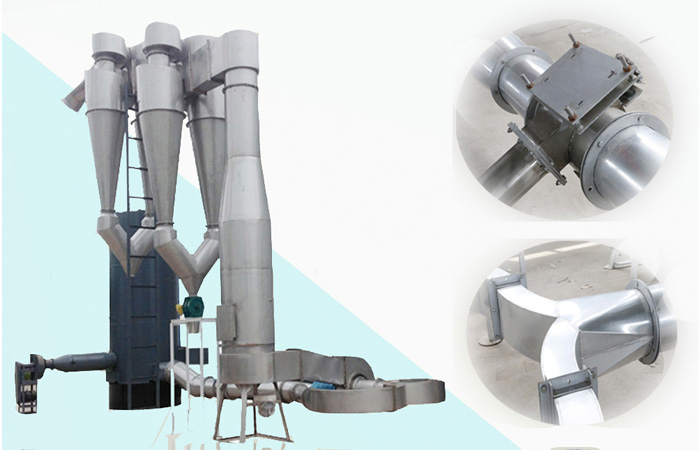 (2) when the wet material and hot air mix up in the drying tube, they could go ahead at high speed in parallel with two suspended states, and crash, damped vibration. Then they go to air blower for refinement. The drying area of material is increased. And the heat efficiency is improved.
The potato starch drying machine not only applies to various kinds of potato starch drying, but also for corn and wheat starch drying. And it is also suitable for drying of other heat sensitive powder or flake materials that need fast drying. Final products moisture reach to 12%-14%. The process configuration and technical parameter of the whole process is strictly controlled according to the scientific theory which ensures the high quality of the final product. The Flash dryer is made with high grade stainless steel and fine workmanship, which is a good choice for customers.
| | | | | | |
| --- | --- | --- | --- | --- | --- |
| Model | DG-2.6 | DG-3.2 | DG-4.0 | DG-6.0 | DG-10.0 |
| Capacity(t/h) | 2.6 | 3.2 | 4.0 | 6.0 | 10.0 |
| Material | SS | SS | SS | SS | SS |
| Power(kw) | 61.65 | 97 | 139 | 166 | 269 |
| Input moisture(%) | <=40 | <=40 | <=40 | <=40 | <=40 |
| Output moisture(%) | 12-18 | 12-18 | 12-18 | 12-18 | 12-18 |
Main features of our potato starch drying machine:
1.Negative pressure in the whole system.
2.Parts contact with starch is made of stainless steel 304.
3.Equipped with product cooling system to ensure the product quality.
4.The short time of materials retention and high heat-exchange rate could dry starch instantly.
5.Stable operation, low energy consumption, small footprint, easy operation and maintenance.

Chat Online

Tel/WhatsApp
0086 135 2661 5783

Leave Message