Cassava starch production line new project of Henan Jinrui in Nigeria
Most of Henan Jinrui's cassava starch production line project customers are from Nigeria. When we asked customer why he chose Henan Jinrui as the supplier of cassava starch processing machine. The customer replied that cassava starch production is a very good project in Nigeria. Many people are engaged in the cassava starch processing business, Therefore, the cassava starch production business is fiercely competitive in Nigeria. Only efficient cassava starch processing machine can give him an advantage in the cassava starch industry.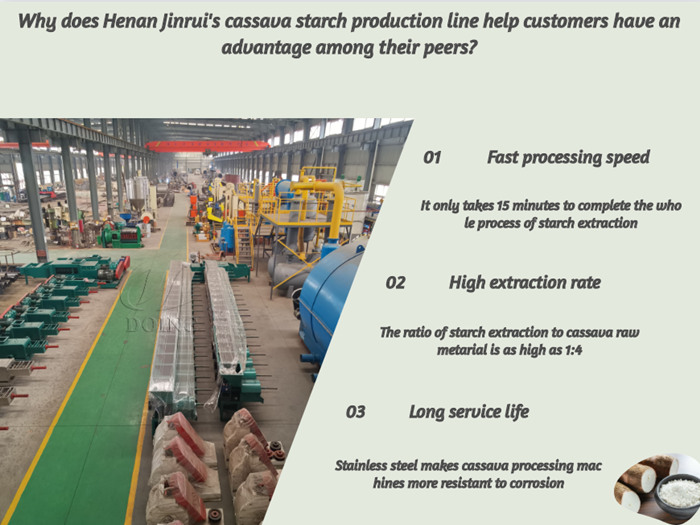 The advanteges of Henan Jinrui's cassava starch production line
Indeed so. Since Henan Jinrui joined the cassava starch processing industry, we have always been committed to the research and innovation of cassava starch processing machines. Therefore, Henan Jinrui can lead the industry with advanced production technology and provide customers with cassava starch processing machines that are superior to peers.
This time, the customer came to Henan Jinrui's Chinese factory from Nigeria. After visiting our cassava starch processing machine production process and prototypes, the customer decided to sign a contract with us for the purchase of cassava starch production line equipment.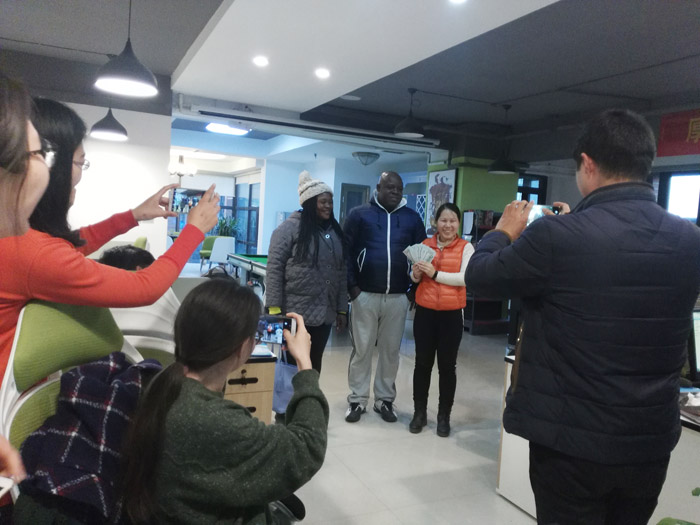 The customer signs an contract with our company and pays a deposit
In this order, the customer purchased from us fully automatic and large capacity cassava starch production line, including dry sieve, paddle washing machine, cassava cutting machine, rasper, centrifugal sieve, fine fiber sieve, disc seperator, hydrocyclone, vacuum filter, flash dryer and vibration sieve.
This cassava starch production line has the characteristics of fast production speed, high efficiency, low energy consumption, and easy installation and maintenance. From dry sieve cleaning cassava to cassava starch packaging, the entire cassava starch production process only takes about 15 minutes.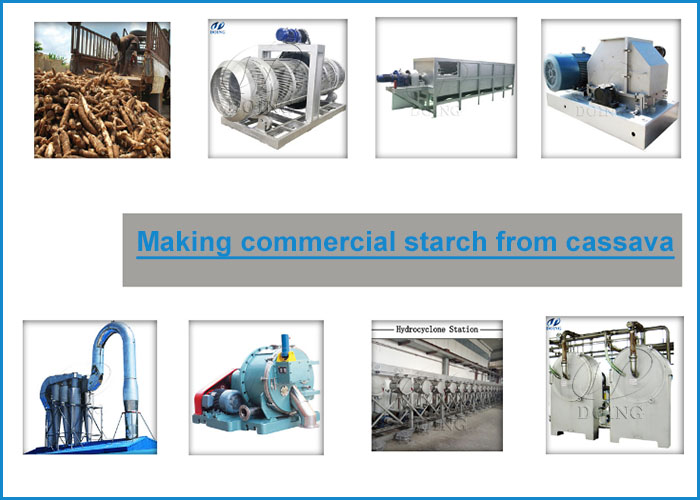 Cassava starch processing machines in cassava starch production lien
If you want to start the cassava starch production business or you want to upgrade your cassava starch production line, please contact Henan Jinrui. Our professional engineers can customize cassava starch production line to your satisfaction according to your needs.
CONTACT US
DOING company offers cassava processing machine from single machine to the complete production line. If you want to get more details about cassava processing machine, please contact us:
Do you want to buy machine?
Yes, I want to buy machine
No, I Just learning
What is your raw material?
Cassava
Potato
Sweet potato
Others
2. What is the final product you want to produce?
Garri
Cassava flour
Cassava starch
Cassava chips
Attiekie
Bammy
Others
3.What is your capacity plan?
Small scale garri machine
1ton per day
2tons per day
3tons per day
10tons per day
20tons per day
Others
3.What is your capacity plan?
Small scale
5tons per day
10tons per day
20tons per day
50tons per day
100tons per day
Others
3.What is your capacity plan?
Small scale
5tons per day
10tons per day
20tons per day
50tons per day
100tons per day
200tons per day
300tons per day
Others
3.What is your capacity plan?
Small scale
Middle type
Large scale
What is your capacity plan?
Small scale
5tons per day
10tons per day
20tons per day
50tons per day
100tons per day
200tons per day
300tons per day
Others

Chat Online

Tel/WhatsApp
0086 135 2661 5783

Leave Message