Yam starch production line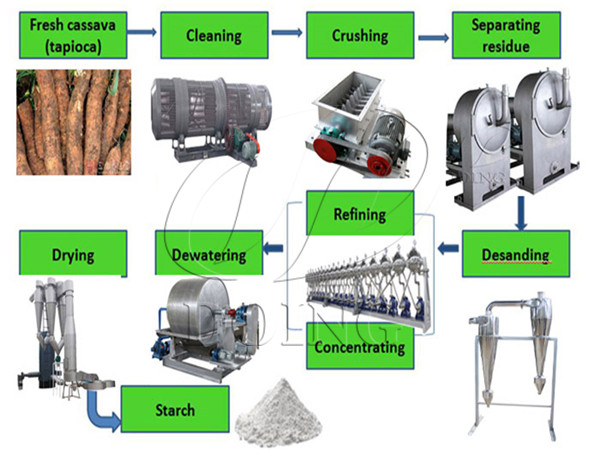 Factory direct sale contact number
Yam starch production is an industrial production line with large capacity, contain the all of process from yam cleaning to get yam starch products. The whole yam starch production line include: yam cleaning(impurities remove)-yam crushing-starch slurry washing-concentration and purification-dewatering-air drying.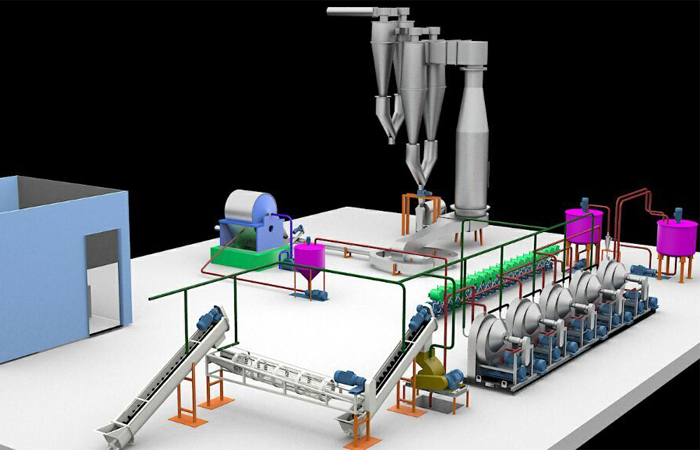 Yam starch production 3D photo
1.Yam cleaning process usually adopt two cleaning section to get a better cleaning effect, fully filter the leafs, sand and the dirty in yam performance. Doing Company professional yam cleaning machine equipped with the impurities collection parts, can keep your yam starch production plant cleaning.
2.About yam crushing, also two sections, because yam size usually big, so firstly cut it then fine crushing to get yam partiels, make sure all starch free from yams. Doing Company new type rasping machine can fully destroy the cell wall and fibre, high realease rate of yam starch production.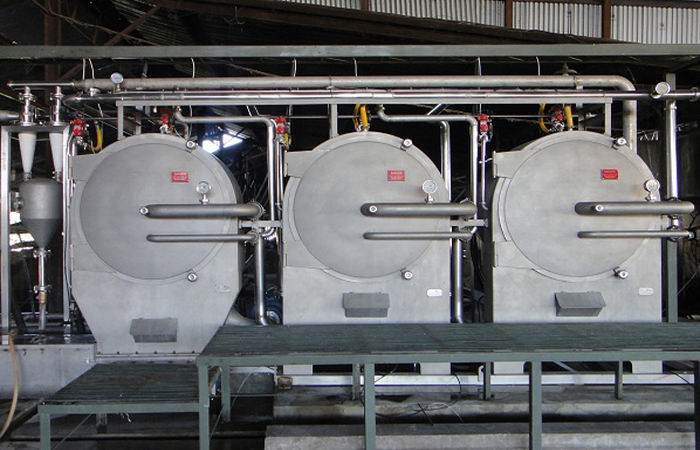 Yam starch centrifugal sieve
3.Starch slurry washing process, starch free from yam can get yam starch slurry, this time, the slurry still contain many impurities, to get high grade yam starch, we need make washing for the starch slurry. This section equipments demand 2-4, decided by your requests and condations.
4.After starch slurry washing process, we can get pure starch slurry, this process remove the protein, fat and other little impurities entirely, guarantee the yam starch production products meet all standards, reach the first class grade of starch.This is a important section in yam starch production line.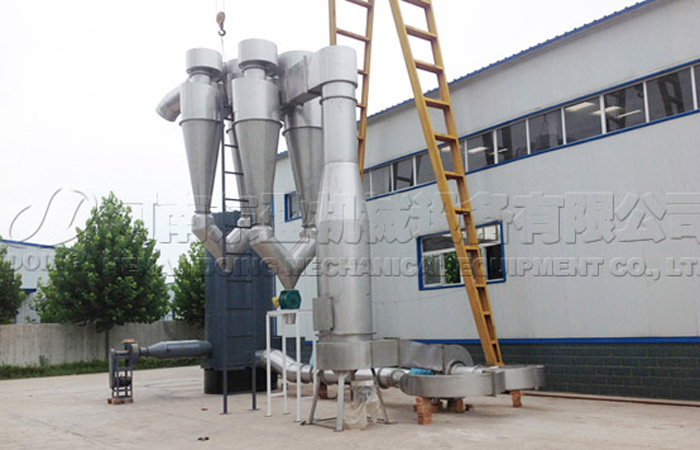 Yam starch production air drying
5.After the concentration and purification process, starh water content is still high, can't send to air drying, so we need this dewatering section to make starch water content less than 40%. As your different capacity requests, we offer different dewatering machine.
6.Air drying, quickly drying the wet starch, make sure the yam starch don't turn yellow, no spoil.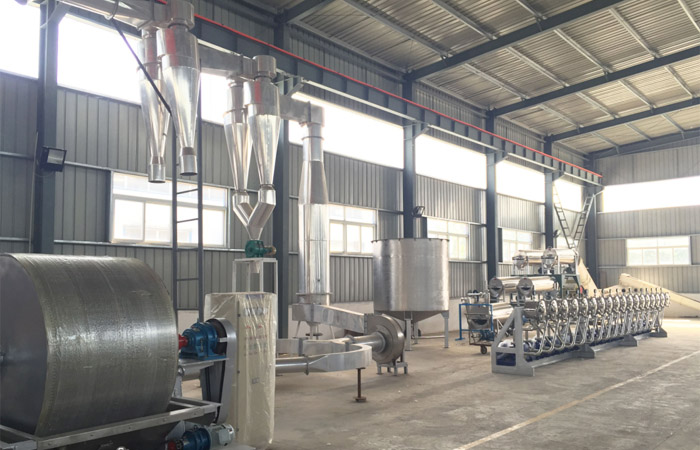 Yam starch production line made by Doing Company
Above all, this is the yam starch production line, any questions of the yam starch production, contact us freely, our engineer will answer for you.We also can make a personal yam starch production plan for you.

Chat Online

Tel/WhatsApp
0086 135 2661 5783

Leave Message