Cassava starch extraction plant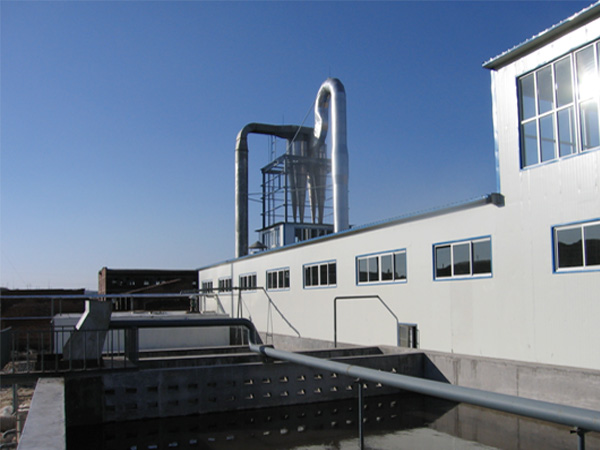 Factory direct sale contact number
Status of cassava starch production
The most extensive use of cassava raw materials is nothing more than the starch processing of fresh cassava in cassava starch extraction plant. The production and sale of cassava starch has been very active, and it has become one of the most stable and rewarding industries in agricultural production and processing.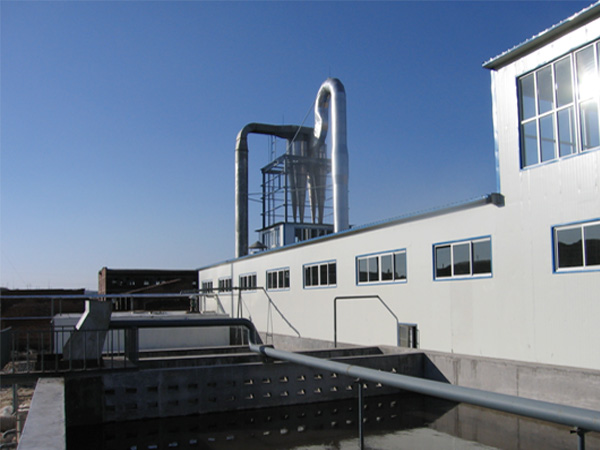 Cassava starch extraction plant
Features of cassava starch extraction plant
The cassava starch production line of Doing Company adopts the advanced and most widely used cassava starch production technology for cassava starch extraction plant which not only features with high production stability, strong adaptability, good controllability, easy maintenance, but with high extraction rate of starch, high starch quality, and well praised by manufacturers and product consumers.
Introduction of process flow in cassava starch extraction plant
Raw materials collecting the conveying - roller dry cleaning - countercurrent washing - cassava crushing - coarse slag separation - cyclone desanding - enrichment and purification - centrifugal dehydration - air drying - finished product screening and packaging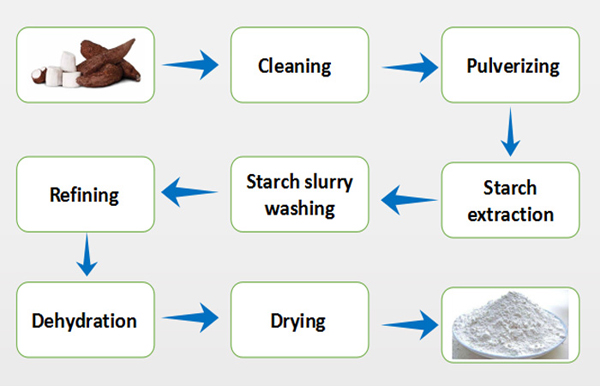 Cassava starch extraction line
Brief introduction of cassava starch extraction process
Raw materials collecting the conveying: To collect raw cassava into the storage yard of cassava starch extraction plant, and convey the cassava into cleaning machine.
Cleaning: To remove the stone, sediment,leaves and other foreign matters on cassava roots.
Washing: The cassava is washed by paddle washing machine in cassava starch extraction plant to remove the dirt, soil and other impurities.
Crushing: To crush cassava into slurry to release as much starch as possible. As the most important process in cassava starch extraction plant, the greater is the crushing rate, the more starch is obtained.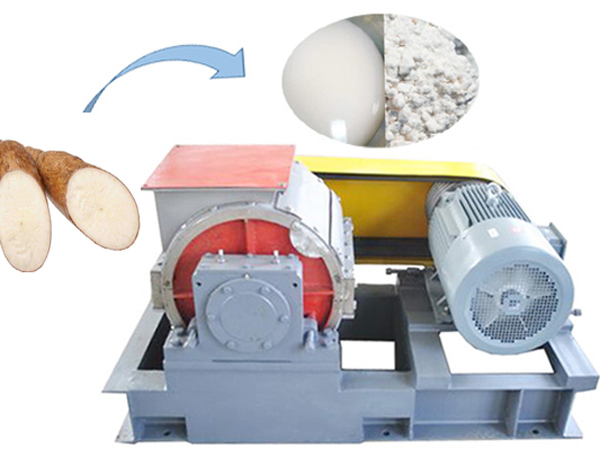 Cassava crushing machine
Separation: Using centrifuge sieve and fine fiber sieve to separate fibers out of starch slurry. These machines are equipped with automatic front and back washing system, no worry of clogging.
Cyclone desanding: To remove sand out of starch slurry so as to improve the cassava starch taste.
Enrichment and purification: Using hydrocyclone station to remove protein, fine fibers and cell liquid out of slurry to improve the whiteness of starch. In cassava starch extraction plant, hydrocyclone system includes enrichment, recovering, purification and washing of starch slurry.
Centrifugal dehydration: To decrease moisture content of starch milk to the desired quality for drying operation (moisture content below 40%). Peeler centrifuge is adopted which can effectively reduce water content to 36.5%.
Drying: Flash dryer is adopted in cassava starch extraction plant to dry cassava starch to meet the commercial standard. Stainless steel structure of this unit prevents pollution and ensures high quality of final products.
Screening and packaging: Screening serves to improve the fineness of cassava starch. Then the starch is weighed and reserved in storage warehouse in cassava starch extraction plant.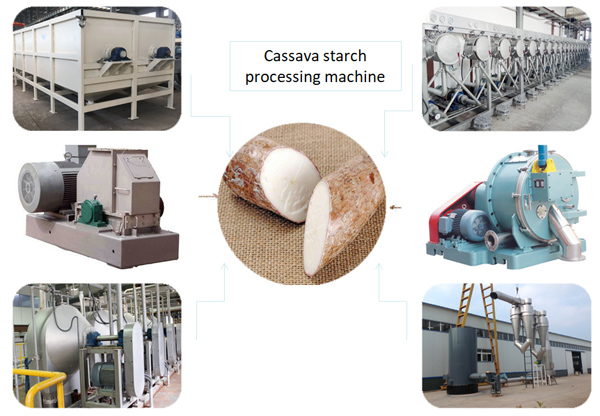 Cassava starch extraction machine
The selection and arrangement of equipment
cassava starch extraction plant is very sensitive to the stable operation of the production line, starch extraction rate, starch quality, production and maintenance costs. The following points should be noted when selecting equipment:
1.There should be different equipment models for different production lines, especially for important equipment such as rasper and peeler centrifuge. Improper equipment selection will directly affect the production, maintenance and cost of the whole cassava starch extraction plant. DOING rasper is designed by fully absorbing international advanced technology which can reach a breaking rate of more than 94%.
2.Therefore, the equipment with good brand and good use of materials has a direct impact on production efficiency, starch extraction rate and starch quality. Therefore, it is recommended that the equipment with good brand and good materials should be preferred for cassava starch extraction plant. Doing Company introduce Germany Optibelt and Sweden SKF bearing for rasper machine, and stainless steel material for cassava starch extraction machine.
3. Different equipment may have different cassava starch extraction plant and production quality which should have sufficient understanding before the selection of equipment. DOING cassava starch processing machine features with high efficiency, high starch extraction rate, easy maintenance and operation, stainless steel structure, continuous operation,, low energy consumption and small footprint.

Chat Online

Tel/WhatsApp
0086 135 2661 5783

Leave Message