Air-stream crash dryer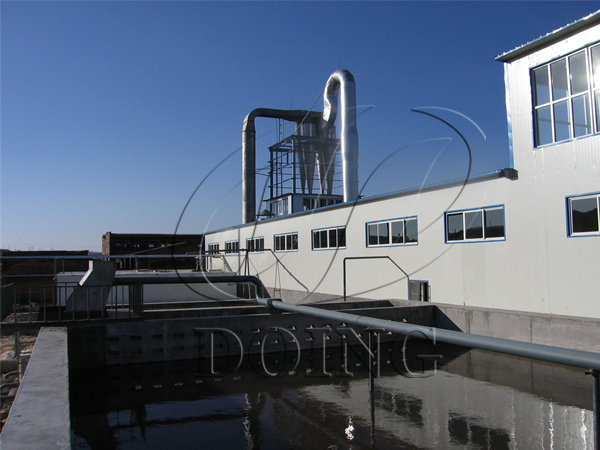 Factory direct sale contact number
The air-stream crash dryer is a kind of new energy-saving drying equipment, which applies to various starch drying process, such as cassava starch, cassava flour, potato starch and sweet potato starch processing line. The air-stream crash dryer designed by Henan Jinrui adopts the special negative pressure system and cooling system to dry the starch instantly, which can not only controls the loss of starch, but also guarantees the moisture uniformity of the finished starch product.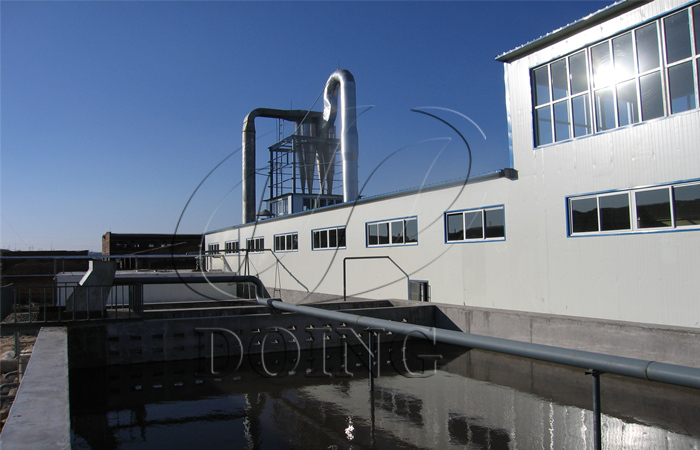 Flash dryer
【Equipment principle】
After dehydration, the wet starch is transported to air-stream crash dryer for final drying.The wet material is suspended in hot air stream and heat exchange is carried out. After drying, the starch material enters the cyclone separator. The starch material rotates and falls along the wall of the separator, and the separated tail gas enters the atmosphere through the exhaust pipe. The whole process time is completed in an instant, so the pasting or degradation phenomenon will not occur.
【Equipment features】
①Adopt negative pressure drying, the fan is installed at the end, and the pressure in the drying tube is less than atmospheric pressure, which will not cause starch loss.
②Adopt automatic interlocking control, which can better control the temperature, so as to ensure the stability of the product's moisture.
③Have an explosion-proof device at the top of the dryer to relieve pressure. These are all security considerations in the details.
④Have the advantages of stable operation, low energy consumption, small footprint, easy operation and maintenance.
【Technical parameter】
The technical parameter of air-stream crash dryer is strictly controlled according to the theoretical calculation which ensures the physical and chemical indexes of final starch after drying. The part in contact with material within this unit are all made of stainless steel, which guarantees the high standards of final product.
| | | | | | |
| --- | --- | --- | --- | --- | --- |
| Model | DG-2.6 | DG-3.2 | DG-4.0 | DG-6.0 | DG-10.0 |
| Output capacity(t/h) | 2.6 | 3.2 | 4.0 | 6.0 | 10.0 |
| Material | SS | SS | SS | SS | SS |
| Power(kw) | 61.kw | 97 | 139 | 166 | 269 |
| Input wet starch moisture | ≤40 | ≤40 | ≤40 | ≤40 | ≤40 |
| Output starch moisture | 12-18 | 12-18 | 12-18 | 12-18 | 12-18 |
As a professional starch processing machine manufacturer and supplier, Henan Jinrui Company can customize you different capacity ofair-stream crash dryer according to your demand, welcome to call for free quote!

PREV:Nothing

NEXT:Starch dryer

Chat Online

Tel/WhatsApp
0086 135 2661 5783

Leave Message