Cassava cutting machine-Cassava cutter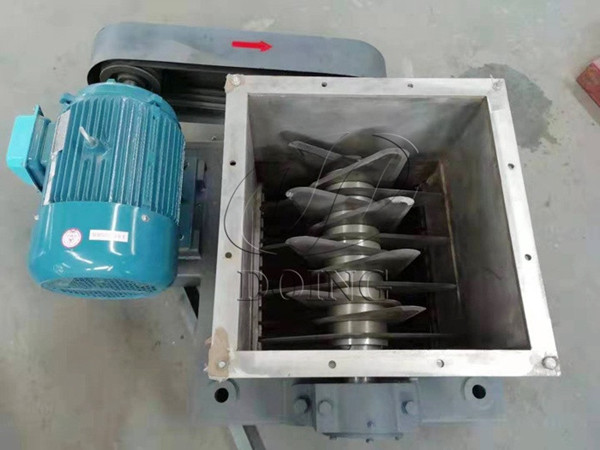 Factory direct sale contact number
The cassava cutter is pre-crushing machine designed by Doing Holdings-Henan Jinrui for raw materials such as cassava, sweet potato and potato. The cassava cutter cuts the raw materials into 3-5cm pieces to facilitate subsequent processing of the raw materials. It is widely used in the initial crushing of large tubers of materials in the cassava processing industry, and is the first stage of crushing in the crushing section of the potato processing process.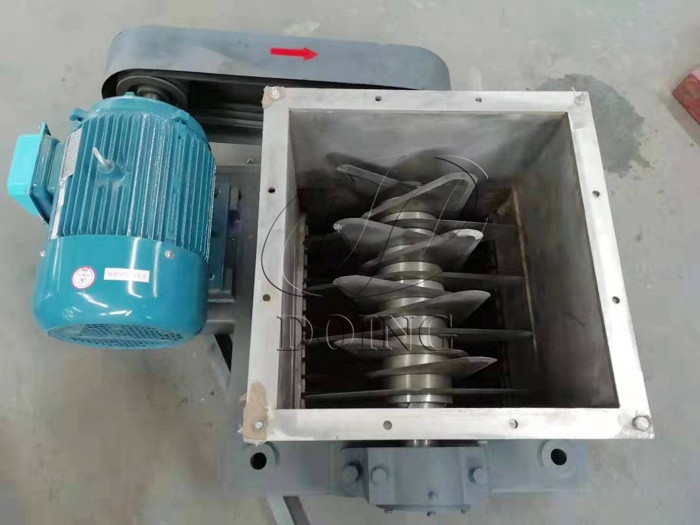 Cassava cutting machine-Cassava cutter of Henan Jinrui
Composition of the cassava cutter:
cassava cutter is composed of base, casing, moving and static cutters, motor, transmission system, etc.
Operation of cassava cutter:
The main operating part of the cutting machine is a turntable with blades. The turntable is composed of a spindle and a cutter head. The blades on the cutter head are divided into movable cutters and static cutters. When the cassava cutter is running, the main shaft drives the movable knife to rotate, the static knife group does not rotate, and the movable knife and the static knife combine to cut the material.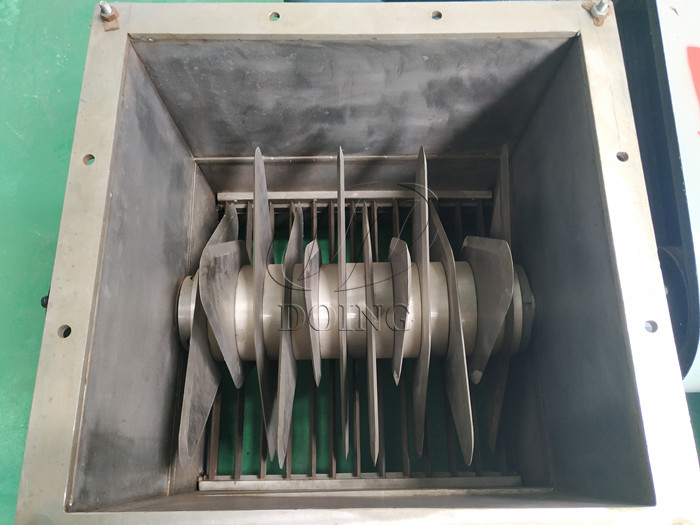 Spindle and blade group of cassava cutter
Advantages of cassava cutter:
1.When the cassava cutter is working, the motor drives the turntable to quickly rotate in the cassava cutter. After the material enters from the upper feed port, it is immediately broken into pieces, and then discharged through the lower part of the turntable. The material is broken evenly to avoid the material being blocked.
2.The body of the cassava cutter is made of food-grade 304 stainless steel, and the blade is made of high-strength, wear-resistant and corrosion-resistant food-grade 4Cr13 stainless steel, so the cassava cutter has a long service life and corrosion resistance.
3.The cutting size of the cassava cutter can be adjusted. Generally, Henan Jinrui will confirm the cutting size with the user before the machine is produced. If the user has no special requirements, it will be configured as usual. The new design mechanism of cassava cutter makes the machine easy to disassemble and maintain, so even if the user wants to change the cutting size in subsequent production, you can replace it by yourself.
| | | | | | |
| --- | --- | --- | --- | --- | --- |
| Model | Capacity (t/h) | Cage diameter (mm) | Power (kw) | Dimension (mm) | Weight (kg) |
| QDJ-20 | ≤20 | Φ480 | 11 | 1300×1300×600 | 1050 |
| QDJ-30 | 20-40 | Φ480 | 22 | 1500×1300×600 | 1350 |
CONTACT US
DOING company offers cassava processing machine from single machine to the complete production line. If you want to get more details about cassava processing machine, please contact us:
Do you want to buy machine?
Yes, I want to buy machine
No, I Just learning
What is your raw material?
Cassava
Potato
Sweet potato
Others
2. What is the final product you want to produce?
Garri
Cassava flour
Cassava starch
Cassava chips
Attiekie
Bammy
Others
3.What is your capacity plan?
Small scale garri machine
1ton per day
2tons per day
3tons per day
10tons per day
20tons per day
Others
3.What is your capacity plan?
Small scale
5tons per day
10tons per day
20tons per day
50tons per day
100tons per day
Others
3.What is your capacity plan?
Small scale
5tons per day
10tons per day
20tons per day
50tons per day
100tons per day
200tons per day
300tons per day
Others
3.What is your capacity plan?
Small scale
Middle type
Large scale
What is your capacity plan?
Small scale
5tons per day
10tons per day
20tons per day
50tons per day
100tons per day
200tons per day
300tons per day
Others

Chat Online

Tel/WhatsApp
0086 135 2661 5783

Leave Message