Cassava starch air-stream drying machine equipment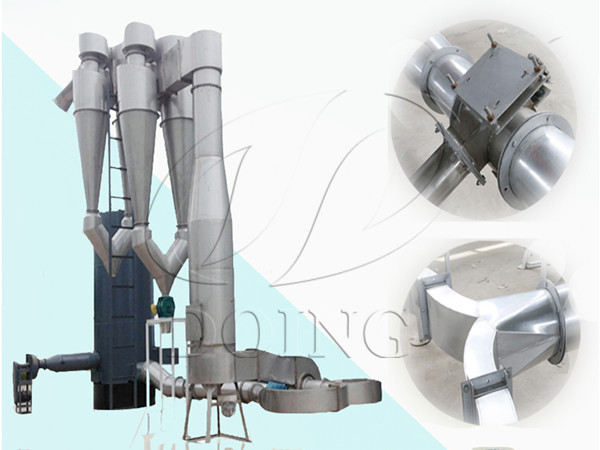 Factory direct sale contact number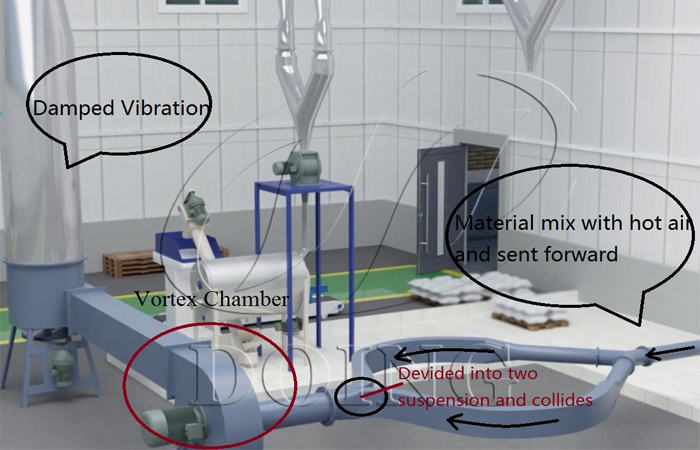 Starch air-stream drying machine
Working principle of cassava starch air-stream drying machine equipment
Sludge, powder and granular material are in the state of suspension under the effect of high-speed hot air. As flow speed is high, the material particles suspended in air, the heat transfer surface and heat transfer coefficient of gas-solid is high, and drying time is short (most of the dry material only a few seconds), it is particularly suitable for drying of heat sensitive materials.
During the air drying process, clean the air heater through the cold air from the wet starch after delivering the transport auger feeder into the air duct by the young wet starch mixture, are instantly dry, dry starch cyclone, discharging auger off air control exhaust, emissions into the atmosphere by the fan.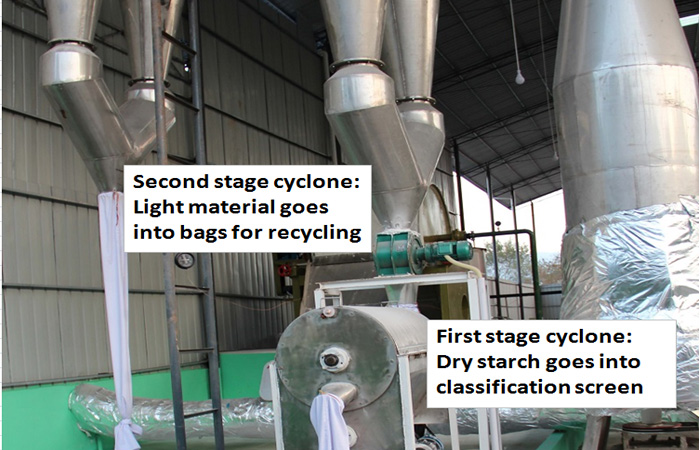 The cassava starch air-stream drying machine can be controlled, both manual and automatic operation. When starch air-stream drying machine is by automatic control, the exhaust gas temperature of automatic measure by water controlled will send back the signal to the previous feeding adjustable motor. By this way, the feeding capacity can be controlled. Also the output moisture content will be ensured.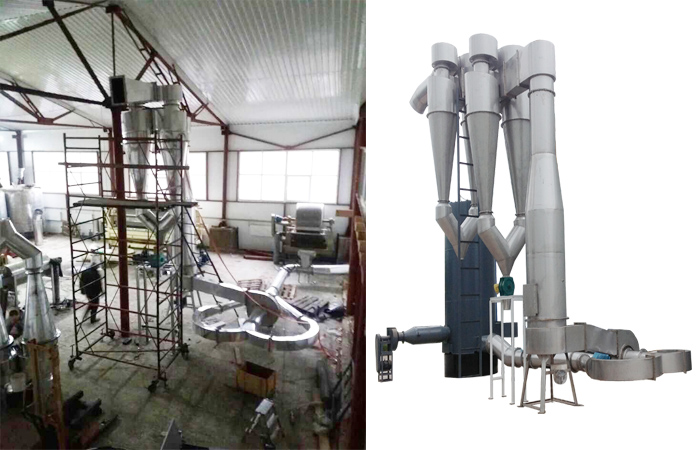 Starch drying machine installed in Ukrain
Parameter of cassava starch air-stream drying machine equipment
| | | | | |
| --- | --- | --- | --- | --- |
| Model | Power(kw) | Evaporation water(kg/h) | Labor | Starch capacity t/d (Moisture≤40%) |
| QZWG-5 | 14 | ≥100 | 2 | 5t |
| QZWG-10 | 23 | ≥200 | 3 | 10t |
| QZWG-20 | 43 | ≥400 | 3 | 20t |
| QZWG-30 | 50 | ≥600 | 4 | 30t |
| QZWG-50 | 75 | ≥1000 | 4 | 50t |
| QZWG-100 | 135 | ≥2000 | 5 | 100t |
Application of cassava starch air-stream drying machine equipment

1.Light industry

2.Chemical industry suchh as sawdust, ferric oxide, aluminum hydroxide

3.Foodstuff industry such as corn/wheat/potato/cassava starch, protein flour

Chat Online

Tel/WhatsApp
0086 135 2661 5783

Leave Message