Cassava starch processing machinery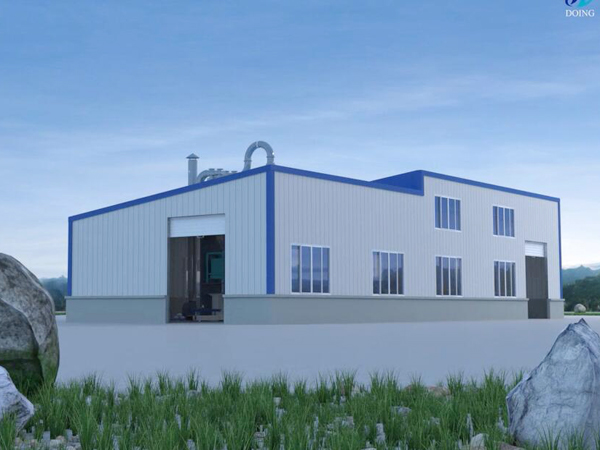 Factory direct sale contact number
Cassava starch processing machine not a single machine, but a whole set. It contains fresh cassava from cleaning to get final cassav starch, it is a complete production process. The main machine contain dry sieve, paddle washer, cutting machine, rasper, centrifugal screener, fine fibre screen, desander, disc seperator, hydrocyclone, vacuum filter, air dryer. Other auxiliary machiner include storage tank, conveyor and others.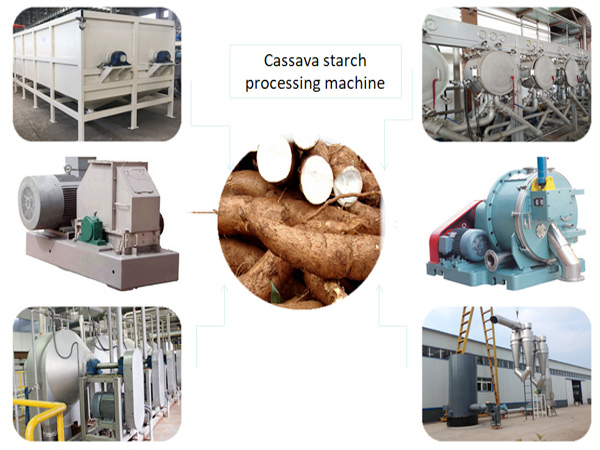 Cassava starch processing machinery
Following is the detail introduction of these cassava starch processing machine:
1. Dry sieve: this machine using for cassava cleaning section, as its name, can't use water, during the process, the drum rotation continuously, filter the leaves, stons, and other impurities out. Large capacity and not destroy the raw cassavas.
2. Paddle washer: this machine adopt paddle rotary to make cassava and water adversive movement in the paddle washer tank, fully cleaning the cassava surface, also not destory cassava.
Dry sieve and paddle washer used in cassava starch processing cleaning section.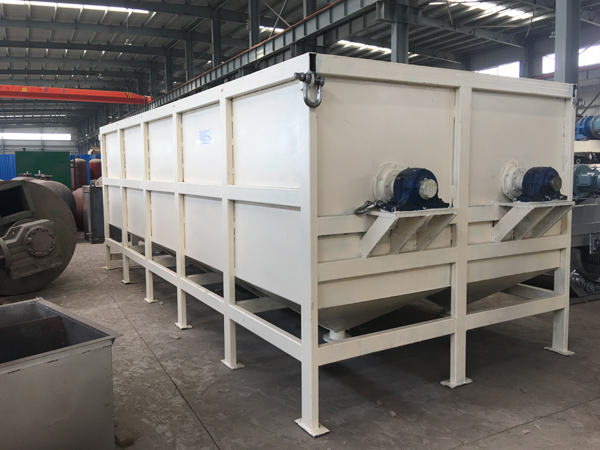 Cassava washing machinery
3. Cutting machine: Most of fresh cassava size is large, this cutting machine function is cut the cassava into little size, served for next process of cassava starch processing machine.
4. Rasper: different with traditional hammer type crusher, this rasper can fully destroy the cassava cell walls and fiber structure, more completely free the starch from cassavas. Newest and advanced design, improve the using rate of raw materials and the final capacity.
Cutting machine and rasper used for cassava starch processing crushing section to get starch slurry with higher starch content.
5. Centrifugal screener: adopt the starch insoluable in cold and heavier than water features, screen and seperate the impurities from starch slurry.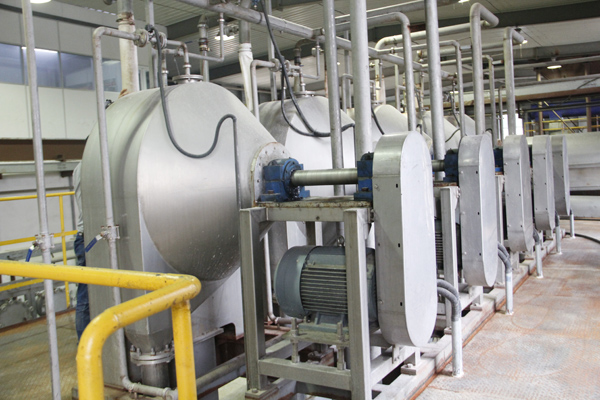 Centrifugal screener
6. Fine fibre sieve: as its name, this machine used for further sieving of starch slurry, to remove the fibre.
7. Desander: this machine also used to cleaning starch slurry to get pure starch slurry, make sure the final starch with high quality.
Centrifugal screener, fine fibre sieve, desander, these three cassava starch processing machine is used for cassava starch slurry screening and cleaning, get pure starch slurry without impurities like fibre, small sand particles.
8. Disc seperator: first grade to seperate the starch and water, reduce hydrocyclone working pressure and improve starch quality at the same time.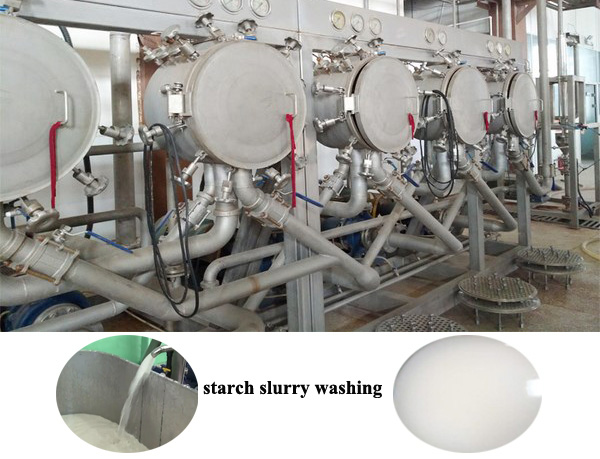 Hydrocyclone station
9. Hydrocyclone station: washing the starch slurry to remove the protein entirely and filter the starch from starch slurry.
Disc seperator and hydrocyclone used for starch slurry concentration classification and purification process.
10. Vacuum filter: adopt vacuum working principle, filter the starch from starch slurry, after this process, starch water content can be less than 40%
11. Air dryer: airflow drying starch principle, process starch water content to 12%-14%, make the starch reach the first class standard.
Vacuum filter and air dryer are finally cassava starch processing machine, used for wet starch dewater and drying.

Above all, this is the introduction of Doing Company main cassava starch processing machine, of course the cassava starch processing machine and production plan can be adjust by your requests and your condation.
CONTACT US
DOING company offers cassava processing machine from single machine to the complete production line. If you want to get more details about cassava processing machine, please contact us:
Do you want to buy machine?
Yes, I want to buy machine
No, I Just learning
What is your raw material?
Cassava
Potato
Sweet potato
Others
2. What is the final product you want to produce?
Garri
Cassava flour
Cassava starch
Cassava chips
Attiekie
Bammy
Others
3.What is your capacity plan?
Small scale garri machine
1ton per day
2tons per day
3tons per day
10tons per day
20tons per day
Others
3.What is your capacity plan?
Small scale
5tons per day
10tons per day
20tons per day
50tons per day
100tons per day
Others
3.What is your capacity plan?
Small scale
5tons per day
10tons per day
20tons per day
50tons per day
100tons per day
200tons per day
300tons per day
Others
3.What is your capacity plan?
Small scale
Middle type
Large scale
What is your capacity plan?
Small scale
5tons per day
10tons per day
20tons per day
50tons per day
100tons per day
200tons per day
300tons per day
Others

Chat Online

Tel/WhatsApp
0086 135 2661 5783

Leave Message