Airflow dryer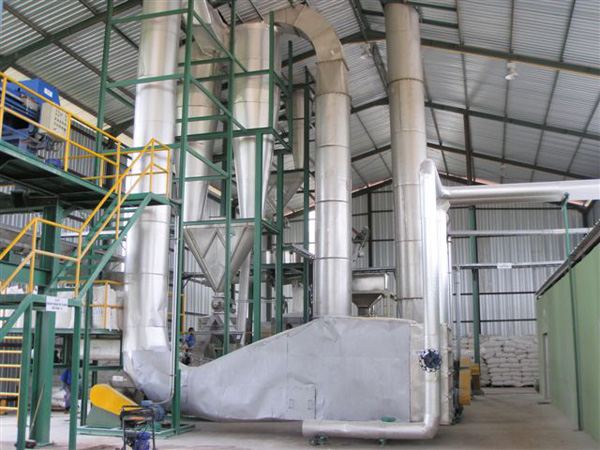 Factory direct sale contact number
Introduction of airflow dryer:
The airflow dryer device is used for drying wet starch to required moisture for easy storage. This airflow dryer is equipped with an impact-type crusher under the air drying pipe, which is used to crush wet materials, reduce particle size, increase material surface area and strengthen drying. A large amount of water is evaporated during the crushing process. In this way, it is convenient to use higher inlet humidity to obtain large production capacity and high heat transfer efficiency.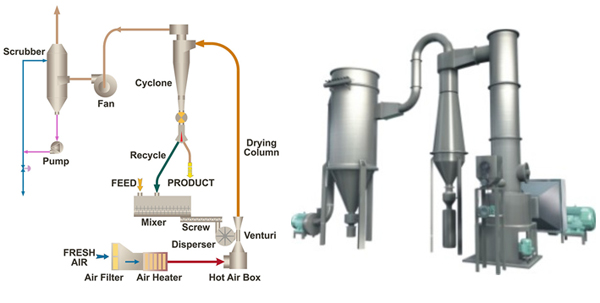 Airflow dryer structure
Working principle of airflow dryer:
The bottom intensifier has a unique design, and the equipped crusher of airflow dryer has a remarkable crushing effect. The falling agglomerated materials are quickly crushed into powder particles suitable for airflow drying. Another major function of stirring is to disperse materials, increasing the area of contact with the high-speed hot air coming in from under the hopper. Thus, a fluidized bed with strong heat and mass transfer is formed in the hopper area, and most of the moisture is dried in the hopper area. With the progress of drying, the light and fine dry materials are obviously affected by the airflow, and rise together with the airflow and further dry, and then come out from the top of the airflow dryer tower into the material collection system.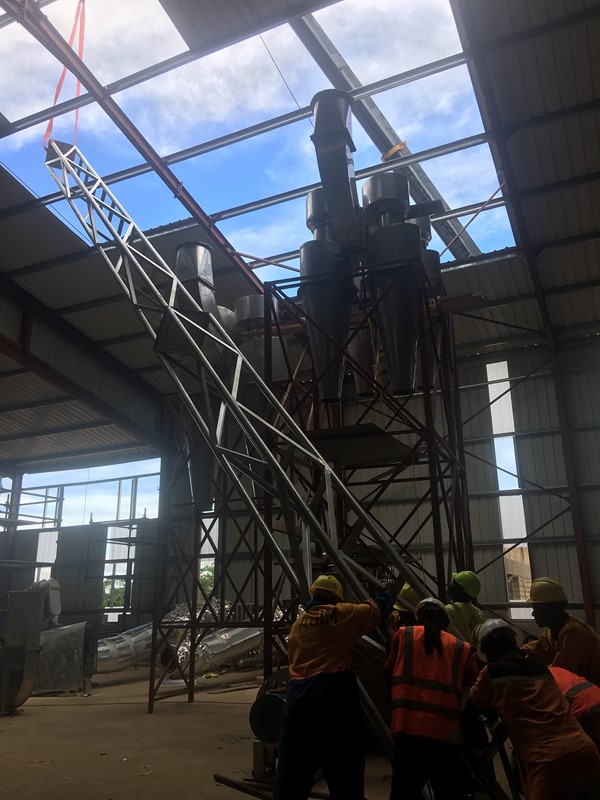 Airflow dryer installation in Nigeria
The main technical parameters of airflow dryer
| | | | | |
| --- | --- | --- | --- | --- |
| Model | Power(kw) | Evaporation water(kg/h) | Labor | Starch capacity t/d (Moisture≤40%) |
| QZWG-5 | 14 | ≥100 | 2 | 5t |
| QZWG-10 | 23 | ≥200 | 3 | 10t |
| QZWG-20 | 43 | ≥400 | 3 | 20t |
| QZWG-30 | 50 | ≥600 | 4 | 30t |
| QZWG-50 | 75 | ≥1000 | 4 | 50t |
| QZWG-100 | 135 | ≥2000 | 5 | 100t |
The application of airflow dryer:
1. Sweet potato starch production line
2. Potato starch production line
3. Cassava starch production line

PREV:Flash dryer

NEXT:Starch dryer

Chat Online

Tel/WhatsApp
0086 135 2661 5783

Leave Message