Stainless steel double helix gluten machine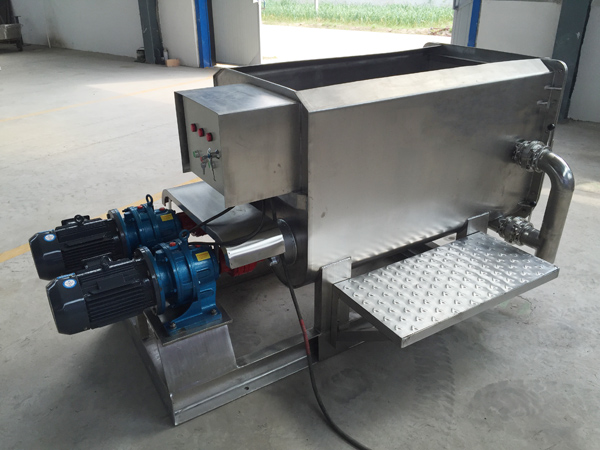 Factory direct sale contact number
How to use the stainless steel double helix gluten machine?
1. First,put the water into the hopper,then put the suitable flour into the hopper,mix them together.The water and flour ratio is 1/2,for example,if you put 50 kg flour,you need put 25kg water.
2. The first mixing time around 12 mintues,with clockwise rotation 5-6 minutes, then reverse about 5minutes, then stop to make the dough keeping a moment with a wet cloth or plastic wrap .
3. The dough keep generally for not less than 12 minutes.
4. After 12 minutes, put 25 kg water into the hopper again,then open the machine to work about 3 minutes,then stop,let the flour batter flow through the hole of machine.
5. The machine moved to points,connect the filter on the hopper when the flour batter flow .
6. The second washing time will be not more than 5 minutes.repeat 3-5 times ,then can get the gluten finally.Please clean the hopper after get the gluten out from the hopper.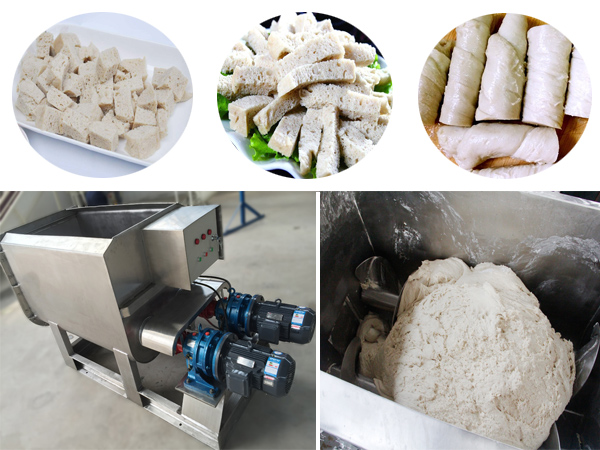 Stainless steel gluten machine
Features of Stainless steel double helix gluten machine:
1. By adopting food grade 304 stainless steel, DOING double helix gluten machine is easy to clean, free your worry from flour residue and bacterial residue, thus ensures the washed noodle more clean and sanitary.
2. There is no need to knead dough during the gluten washing process, for the gluten machine can automatically complete the whole process of dough kneading and washing. What the operator need to do is only to put the flour and water into the gluten machine, and power on the machine.
3. The washing speed and water volume of the gluten machine is adjustable, which increases the flexibility for gluten making.
4. Doing Company constantly update technology for gluten machine to meet market demand, not only increase the production capacity, but also improve working efficiency.
5. The gluten machine is divided into high, medium and low three-level discharge ports, which saves time for discharging.
6. The automatically gluten discharge ports makes a more convenient discharging operation.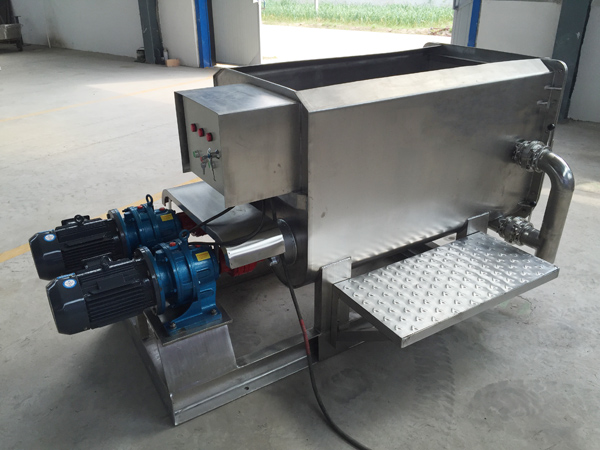 Stainless steel gluten machine
Main technical parameters of stainless steel double helix gluten machine
| | | | |
| --- | --- | --- | --- |
| Model | Output (kg/h) | Power (kw) | Outer size (mm) |
| SLM250 | 25Okg/h | 6 | 2600 ×1000×1150 |
| SLM500 | 50Okg/h | 11 | 3000×1200×1200 |
| SLM750 | 75Okg/h | 15 | 3400×1400×1250 |
Application of the stainless steel double helix gluten machine:
1.The production of wheat starch factory
2. Wholesale of wheat gluten

PREV:Nothing

NEXT:Double helix gluten machine
Leave a Message About Stainless steel double helix gluten machine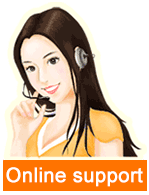 Leave a message

Tel/Whatsapp:+86 135 2661 5783