Stainless steel dough kneading machine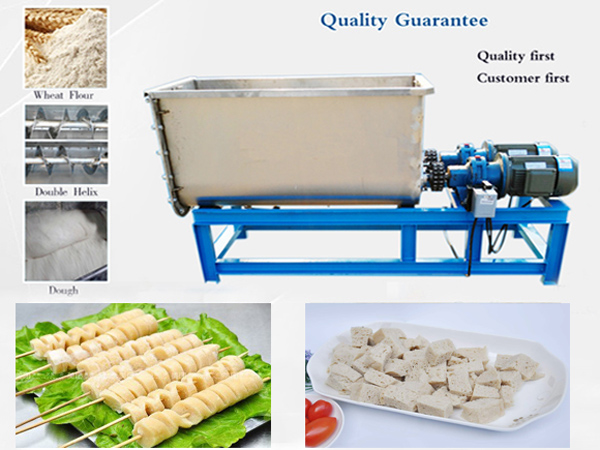 Factory direct sale contact number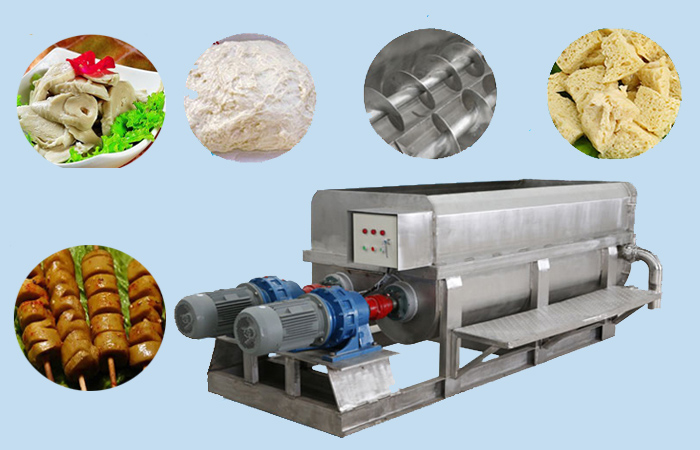 Dough kneading machine
Introduction of dough kneading machine and its function:
During the process of wheat starch production, starch releasing is necessary procedure, which directly decides the starch extraction rate. Dough kneading machine adopts the theory of wheat starch releasing, which can make gluten with good quality as well as low investment. It's easy operated and suitable for family use or reselling business.
When running the dough kneading machine, wheat flour is mixed with water and made into dough. Then dough is kneaded in clean fresh water, with starch and other soluble impurities washed out and gluten with elasticity, plasticity and stickiness left in the machine.
The dough kneading machine is composed by equipment shell, double-helix rollers and transmission system etc. Starch pulp is discharged by disc valve, which can prevent gluten leaving out. Gluten outlet is in middle or lower part of machine, making final products discharged automatically and saving labor work.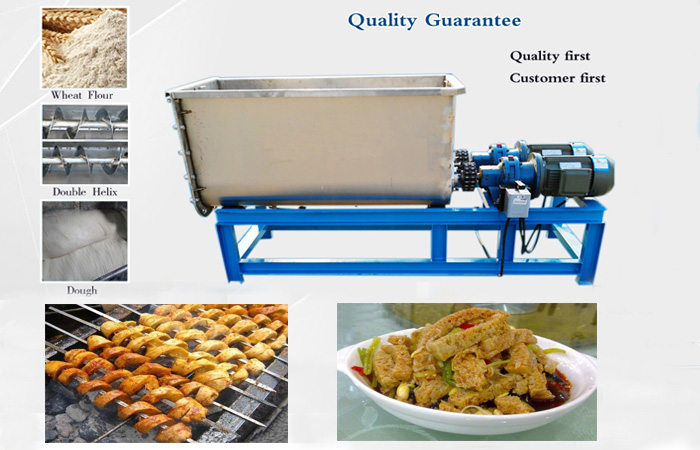 Dough kneading machine
Features and benefits of dough kneading machine:
1. Easy operation
2. Stable rotating with suitable speed
3. Long service time of the equipment
4. Higher extraction rate
Leave a Message About Stainless steel dough kneading machine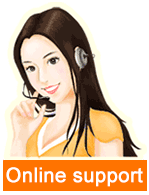 Leave a message

Tel/Whatsapp:+86 135 2661 5783