Cassava flour production plant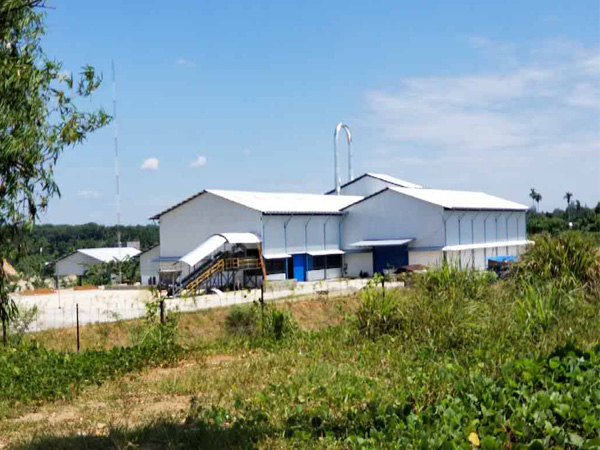 Factory direct sale contact number
As an important crop in African and some South American countries, cassava can be engaged in producing various products, such as cassava starch, cassava flour, cassava chips, garri. This article will focus on the production of cassava flour in cassava flour production plant.
The cassava flour processing is basically devided into 3 main parts, that is pretreatment of cassava, grating of cassava and drying of cassava flopur. And it can be further divided into 7 section:
cleaning-washing-grating-dewatering-drying-sieving-packing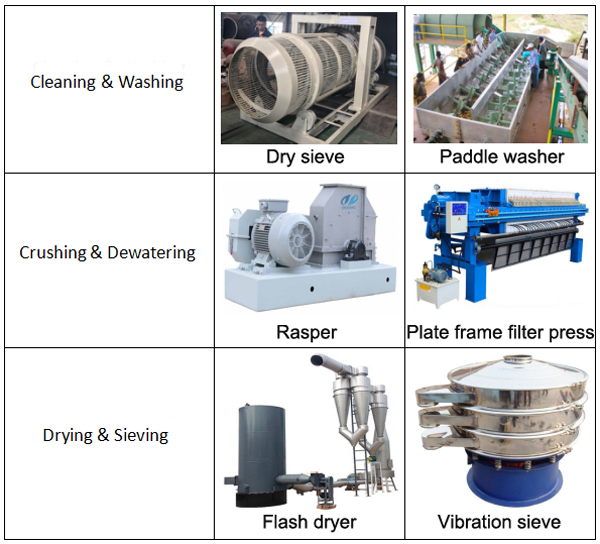 Cassava flour production machine
The follwing is the detail description of cassava production in cassava flour production plant:
1. First part is cassava pretreatment
Through the cassava raw material cleaning and peeling to achieve material purity and ensure the continuity and efficiency of follow-up treatment. The dry sieve and paddle washing machine were utilized to clean cassava raw material. Paddle washing machine is a professional cassava flour processing machine in cassava flour production plant. The material enters the silo filled with water, and the rotated blades roll, pick up, throw, and then rub the materials. The material is thoroughly peeled and washed with good washing results. The device has the characteristics of a novel structure, high efficiency, countercurrent washing, water saving and simple maintenance to ensure the quality of cassava flour production.
And also we will equip the bucket hoist for customers in cassava flour production plant. Bucket hoist is suitable for lifting from low places to extraordinary places. After the materials are fed into the hopper through the feeding port. The machine automatically runs continuously upwards. The transfer speed can be adapted according to the transfer amount, and the lift height can be selected as needed. The bucket elevator has the advantages of large conveying capacity, high lifting height, stable and reliable operation and long service life.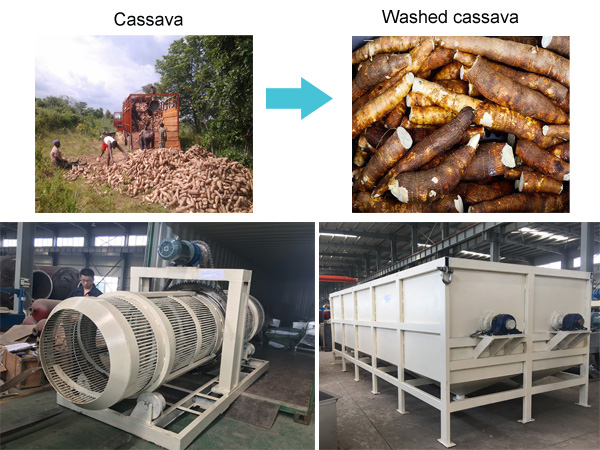 Cassava cleaning and washing machine
2. Second part is cassava grating
After cleaning section is the grating step. Depending on your budget of making cassava flour in cassava flour production plant, you can have a grating machine or a rasping machine.
The performance of the grating machine, otherwise known as the hammer mill, is relatively mediocre. The smashing of the cassava is to completely break the tube wall of the tube and release the flour particles from it in cassava flour production plant. A mixture is obtained when the defective cells release flour particles, fibers, and soluble substances. This mixture is composed of ruptured and enraptured plant cells. The flour remaining in the unbroken cell wall in the cassava slurry is not extractable in production and is discharged together with the dregs, which is called a combined flour.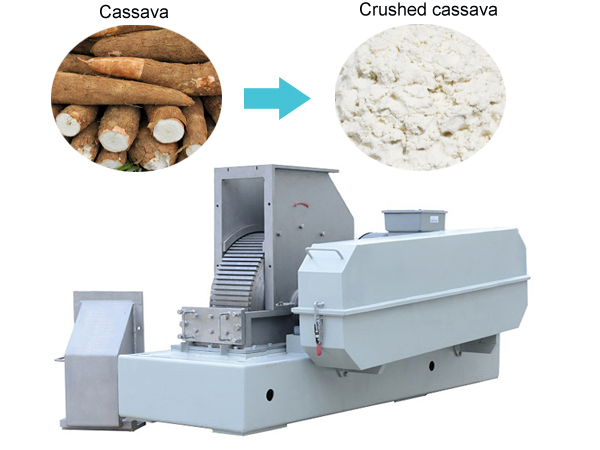 Cassava grating machine
The effect between rasper and grating machine is different in cassava flour production plant. DOING rasping machine is superior speed, high rasping coefficient and good separation effect of combined flour in material. With a rasping rate more than 95%, it is advanced in technology and high efficient in extraction rate.
High extraction rate of cassava flour makes it popular in the processing of cassava flour in cassava flour production plant. The machine with the characteristics of Sweden SKF bearing, Optibelt cog belt, stable operation and long service life. Special saw blade clamping design for convenient replacement and maintenance of saw blade.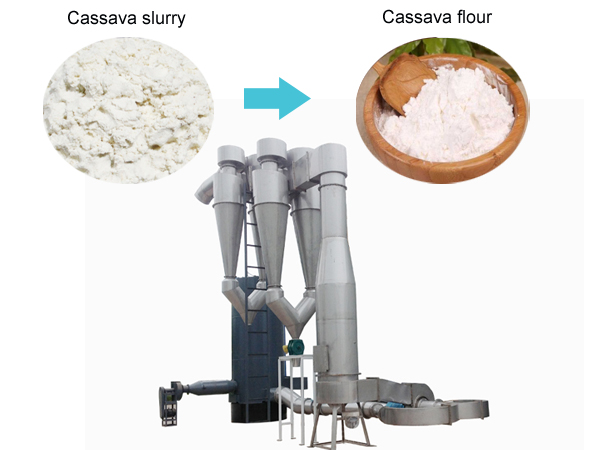 Cassava flour drying machine
3. The third part is cassava flour drying
Before drying operation, cassava flour need to be dewatered to reduce moisture moisture content for preparing drying. In dewatering section in cassava flour production plant, the water in cassava slurry is mechanical removed.
In cassava flour production plant, cassava flour drying is done by flash dryer. The water in wet cassava flour evaporate by high speed hot air flow to desired quality. Then the dried cassava flour is further sieved to get finer particles cassava flour. And the final cassava flour is then packed by automatic packing machine.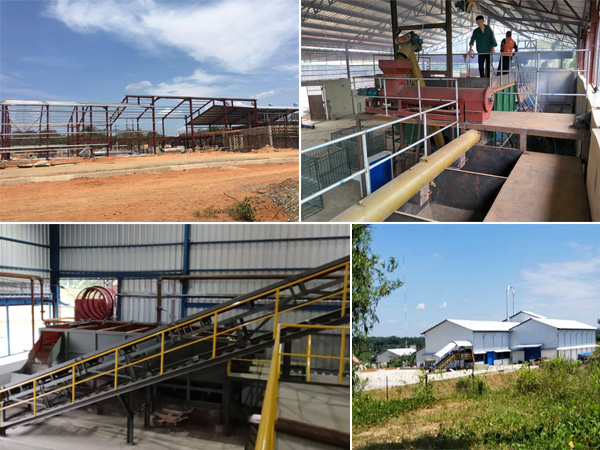 Cassava flour production plant
Above all is the introduction of cassava flour processing in cassava flour production plant. As a professional and experienced cassava deep processing equipment manufacturer, with much experience and advanced technique as important foundation, Doing Company can not only customized cassava flour processing facilities and equipments, but also is able to help entrepreneurs to build cassava flour production plant according to requirements and budgets.

Chat Online

Tel/WhatsApp
0086 135 2661 5783

Leave Message