Cassava starch processing factory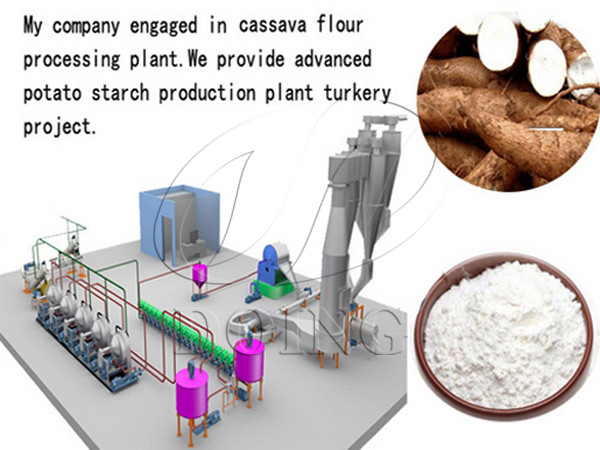 Factory direct sale contact number
Cassava is mainly distributed in Africa, which is an important source of edible starch. Besides, cassava can be engaged in producing various products of cassava starch, cassava flour, cassava pellet, cassava juice, cassava chips and garri with the help of professional cassava processing machine. Doing Company is a professional cassava processing machine manufacturer, we are able to help entrepreneurs to build cassava starch processing factory or cassava flour processing plant. With much experience and advanced technique as our important foundation, Doing Company will provide project execution, cassava processing facilities and equipments, equipment commissioning and installation, workers training and so on.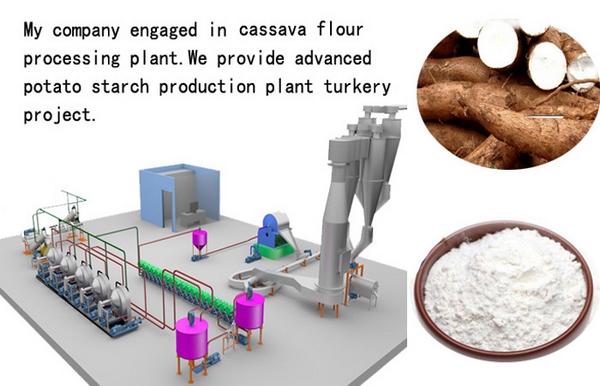 Cassava starch processing factory
Process flow in cassava starch processing factory:
Belt conveyor-machine spiral cleaning machine-de-stone cleaning machine-paddle washing machine-rasper-centrifuge sieve-fine fiber sieve-12-starch refining and concentrating system-vacuum dewatering machine-flash dryer
Applicable objects and features:
It is suitable for medium and large-scale cassava starch processing factory manufacturer and customers who use cassava as raw material. The process is automated from the process of cleaning, washing, starch extraction, fine filtration, sand removal, concentration, refining, dehydration and drying. The product processing volume is large, production cycle is short, and the raw materials only need more than ten minutes from cleaning to finished products in cassava starch processing factory. Thus it can effectively avoid the long-term exposure of materials to the air, oxidative browning and secondary pollution of dust and microorganisms, and improve product production efficiency and product quality.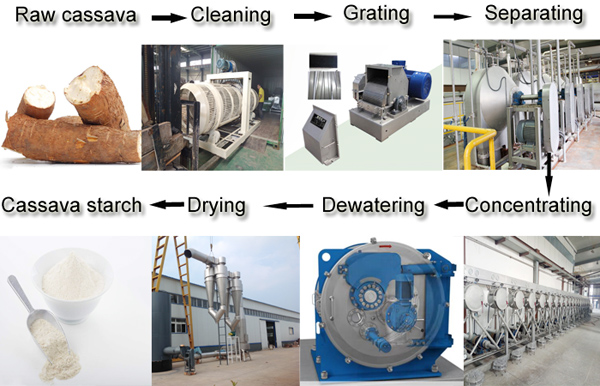 Cassava starch production process
The detail production process in cassava starch processing factory
1.Weighting and transportation: The raw cassava is weighted by weighbridge in cassava starch processing factory preparing for processing. Then it is transported by belt conveyor to cleaning machine.
2.Cleaning: The weighted cassava is cleaned by dry sieve to remove the foreign matters attached on raw cassava. There is no water needed in this process.
3.Washing: Water is added in paddle washing machine for further removing the sand, dirt, soil and other impurities attached on cassava in cassava starch processing factory. Backwashing method is adopted for better washing effect.
4.Cutting: To cut cassava into pieces of 1-2 cm to prepare for crushing operation.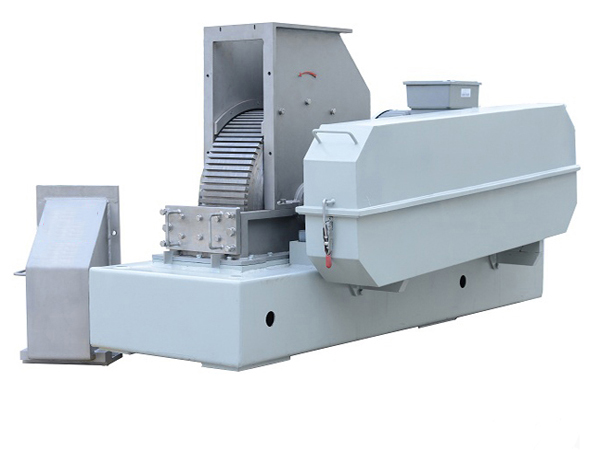 Cassava crushing machine
5.Crushing: In cassava starch processing factory, crushing is the key factors influence the starch yield. High efficient rasper is adopted for fully grating cassava into pulp so as to get higher starch extraction rate, thus more starch can be obtained. DOING rasper can achieve is breaking rate of more than 94%.
6.Separation: Raw starch pulp contains many secondary substances which need to be separated through a series of steps in cassava starch processing factory. Separation is a step aimed at removing fibers out of starch pulp.
7.Desanding: As the words indicates, this step is for removing sand out of starch pulp to improve the taste of cassava starch.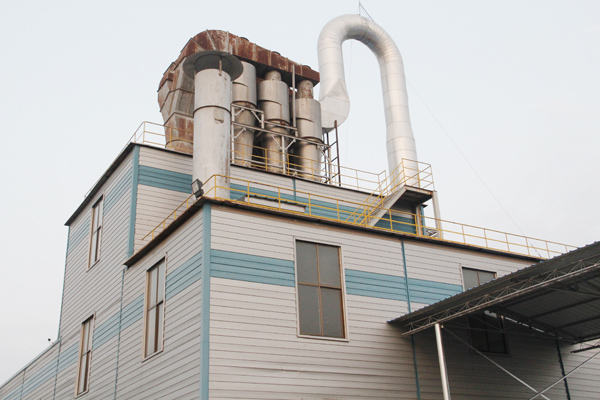 Cassava starch drying machine
8.Concentration and refining: In cassava starch processing factory, this steps serves to separate insoluble protein, residual soluble protein and other secondary substances from starch slurry, so as to achieve the purpose of washing, refining and concentration of starch milk.
9.Dehydrating: After the above process, the starch slurry still contains a lot of water, so it must be dehydrated to facilitate drying in cassava starch processing factory. Peeler centrifuge is extensively used for dehydrating. The moisture content of wet starch after dehydration is required to be lower than 40%.
10.Drying: Dehydrating process is followed by drying operation to produce cassava starch to commercial starch quality. The dehydrated starch enters the feed inlet of the flash dryer through the screw conveyor. After drying in cassava starch processing factory, the starch is separated from air in the cyclone separator and the wet air is discharged by the draught fan.
11.Sieving and packing: The obtained starch is then sieved by vibration sieve to the desired particle size. Then the starch is packed by automatic packing machine into 25kg to 50kg per bag.
CONTACT US
DOING company offers cassava processing machine from single machine to the complete production line. If you want to get more details about cassava processing machine, please contact us:
Do you want to buy machine?
Yes, I want to buy machine
No, I Just learning
What is your raw material?
Cassava
Potato
Sweet potato
Others
2. What is the final product you want to produce?
Garri
Cassava flour
Cassava starch
Cassava chips
Attiekie
Bammy
Others
3.What is your capacity plan?
Small scale garri machine
1ton per day
2tons per day
3tons per day
10tons per day
20tons per day
Others
3.What is your capacity plan?
Small scale
5tons per day
10tons per day
20tons per day
50tons per day
100tons per day
Others
3.What is your capacity plan?
Small scale
5tons per day
10tons per day
20tons per day
50tons per day
100tons per day
200tons per day
300tons per day
Others
3.What is your capacity plan?
Small scale
Middle type
Large scale
What is your capacity plan?
Small scale
5tons per day
10tons per day
20tons per day
50tons per day
100tons per day
200tons per day
300tons per day
Others

Chat Online

Tel/WhatsApp
0086 135 2661 5783

Leave Message